Tyrex Ramps
Your Trusted Source for High-Quality Rubber Ramps
Discover Tyrex's exceptional range of eco-friendly rubber ramps, designed and expertly crafted in Australia with over 30 years of experience. Tyrex are committed to sustainability, using cutting-edge recycling technology to provide you with durable and long-lasting solutions for accessibility.
Tyrex are dedicated to environmental responsibility, transforming recycled rubber into a diverse range of ramps, safety products, and commercial solutions.
By repurposing rubber from various sources, Tyrex reduce the environmental impact associated with rubber waste disposal and minimise the need for new raw materials. Their manufacturing process is designed for energy efficiency, reducing energy consumption during production.
Tyrex ramps are built to last. Their robust construction ensures they are strong and tough, reducing the need for frequent replacements. This longevity contributes to resource conservation and less waste in the long run.
Tyrex Products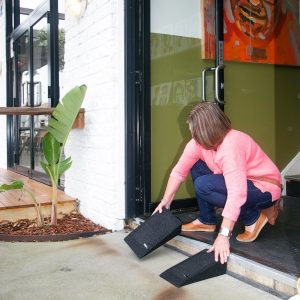 Tyrex


Personal Portable Ramp

Please note: this product comes as a pair. I.e. x2 Tyrex Personal Portable Ramps included.
Threshold Ramps in Shapes and Sizes to Fit Any Space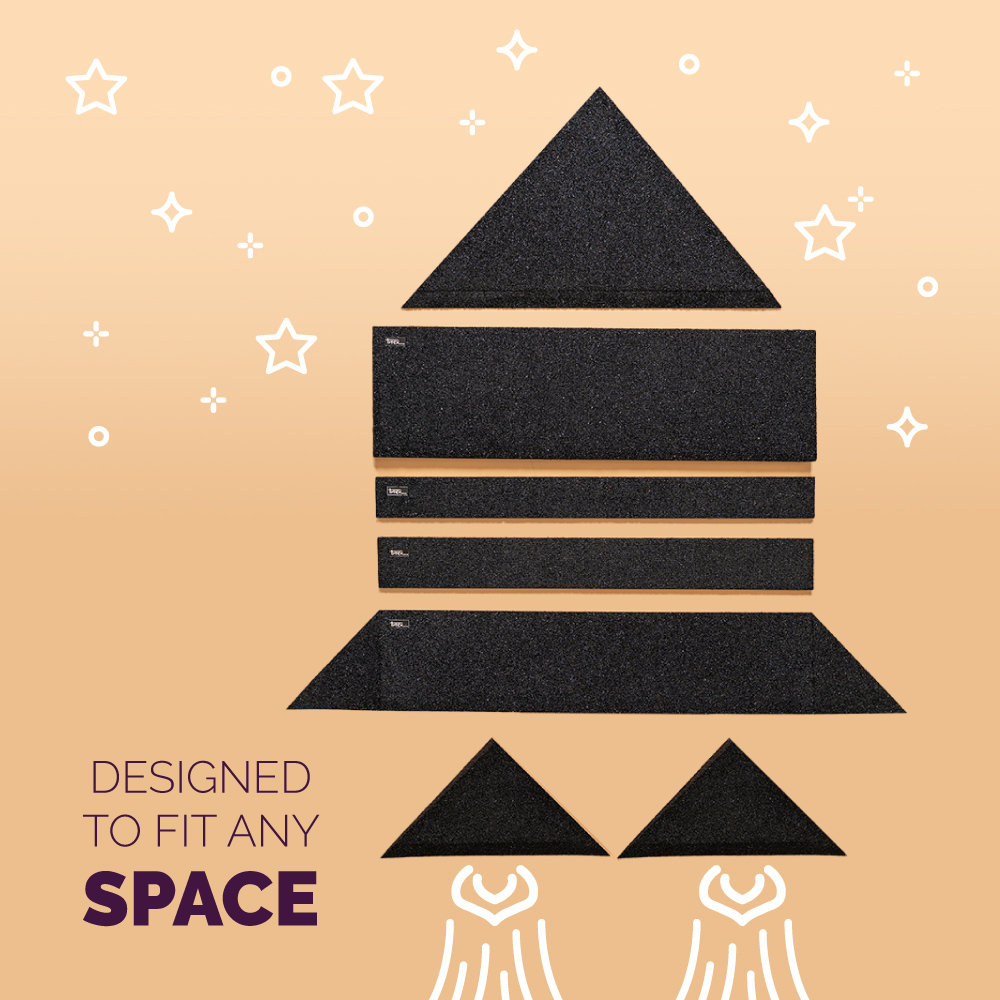 Tyrex offers an extensive selection of ramps, available in various shapes and sizes to fit any space. They are carefully crafted to meet the needs of wheelchair access, disability support, aged care facilities, and more.
Tyrex understand that not all places are the same. They specialise in tailor-made ramps, designed to fit seamlessly into your home, workspace, or industrial site, ensuring the perfect fit for your unique requirements.
Tyrex ramps are available in various lengths, widths, and heights, ensuring that you can find one that fits perfectly in your space. Whether it's a tight corner or a spacious entrance, Tyrex's range will ensure you're ready for a smooth "blast off" into your accessible space.
Different Options Available
Transform Any Space into an Easily Accessible Environment
Tyrex ramps are designed to transform any space into an easily accessible environment, ensuring every location is effortlessly reachable and inclusive, ultimately making your place accessible. This adaptability minimises the need for specialised, single-purpose products, making Tyrex extremely resource efficient.
Their ramps serve multiple industries making them versatile solutions for various applications. Tyrex delivers solutions across a variety of industries, including mining, hospitality, disability support, residential, commercial, and retail.
Tyrex's ramp range is suitable for both indoor and outdoor settings. Whether you need a ramp for your home, workplace, or an outdoor event, Tyrex offers options that can withstand different weather conditions and environments.
Get A Quote
Customise your Tyrex Ramp today!
Through our partnership with Tyrex Ramps, we can offer customised ramps tailored to your specific needs, ensuring seamless accessibility for our users. Our team in partnership with Tyrex Ramps is committed to designing and building ramps that provide safe and convenient access to your space. Request a quote now by filling out the form and we will get back to you as soon as possible.
More About Tyrex Ramps
Tyrex take pride in offering rubber products that are not only UV-resistant and suitable for outdoor use but also exceptionally durable, often with a lifetime of service when properly cared for.
Maintenance is a breeze, with detailed instructions available in our product cleaning and maintenance guide. Rest assured, we stand behind the quality of our products, providing full refunds for faulty items reported within 90 days of purchase.
For safe installation, we recommend engaging an experienced installer, such as a home modifications specialist like NovitaTech. Your satisfaction and safety are our top priorities!