Manage Your Account
Login
About Novita

Novita
Novita provides rehabilitation, therapy, early intervention, community inclusion, assistive technology and disability services to people living with disability, as well as support for their families and carers. We support kids, young people and adults in Adelaide, regional South Australia and beyond.
Visit Novita

Novita Health
Novita Health specialises in providing highly skilled personalised therapeutic services to people of all ages. Our physiotherapy team not only has conventional rooms and equipment but they also have access to our heated hydrotherapy pool, which can be a powerful way of helping clients rebuild strength in damage joints in a safe and gradual way.
Visit Novita Health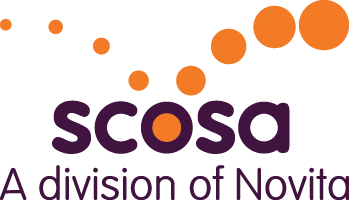 scosa
scosa provides vital in-home and community services and support to hundreds of South Australians living with a range of physical and intellectual disabilities, including cerebral palsy, autism, down syndrome and acquired brain injury. We create fun and engaging activities, leading to enhanced life skills and greater independence, and we have done so since 1950 when we were founded in Adelaide.
Visit scosa