Mobility and Seating
NovitaTech's mobility and seating team specialises in crafting customised equipment for individuals with disabilities. Our aim is to create wheelchairs, walkers, standing frames, posture chairs, and beds that are tailored to be comfortable, supportive, and functional for daily activities. With a dedicated team of skilled personnel, we ensure that each piece of mobility equipment meets the unique requirements of the user, promoting an independent lifestyle and enhancing mobility.
By combining cutting-edge technology with innovative design, we provide adjustable and user-friendly solutions. In addition to delivering highly personalised mobility solutions, we prioritise comprehensive after-sale support, education, and client service. Our ultimate goal is to improve the quality of life for those living with impairments, empowering them with greater control, independence, and confidence.
Walkers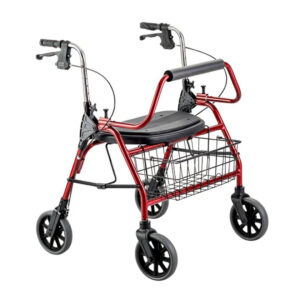 Days


Supa Mack Bariatric Walker

Supa Mack Bariatric Walker constructed from heavy-duty aluminium. Features a removable padded backrest with easy release pins.
Introducing the Rollz Motion 2 in 1 Walking Frame Wheelchair
The Rollz Motion is an award-winning and beautifully designed rollator that converts simply into a wheelchair in seconds.
Giving you the confidence to walk further, knowing that if you get tired or stuck, your rollator can easily be converted to a wheelchair for a carer or family member to wheel you back home.
Winner of the prestigious Red Dot Design award, the Rollz is the only convertible walker/rollator and wheelchair, that meets the ISO safety standards for both walking aids and wheelchairs.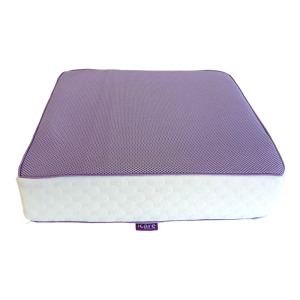 Icare Seat Cushion
There are several sizes available in both 5 cm and 10 cm thickness in the Icare basic seat cushioning line. These cushions are ideal for adding comfort to wheelchairs, vehicles, and house seats since they have washable zip-off coverings and an ActiveX core.
Icare's regular seat cushion lineup has ActiveX cores, which react to pressure differently. The Icare cushions will conform to the shape of your body, eliminating pressure areas, unlike traditional foam cushions that push back.
Does Medicare cover a wheelchair seat cushion?
A general use seat cushion and a general use wheelchair back cushion is covered for a user who has a manual wheelchair or a power wheelchair with a sling/solid seat/back which meets Medicare coverage criteria.
What is the weight limit for Rea Azalea?
The Rea Azalea has a maximum user weight limit of 135kg
Invacare Azalea Tilt and Recline 18″
The Rea Azalea is the natural choice for the moderately active user as well as for the more passive one.
The comfortable seating system allows the user to alter the seat position, ensuring maximum comfort at all times.
This combined with good driving characteristics makes the Azalea the ideal choice. The Azalea is a self propelling wheelchair with large rear wheels.
Can you still push a self propelled wheelchair?
Users can easily maneuver self-propelled wheelchairs by utilizing the push-rims incorporated into the large rear wheels. The inclusion of push handles also allows for effortless assistance from another individual when required.