Home and Building Modifications
We design and build accessible, functional and stylish home and building modifications. Our home modification specialists can visit the environment to be modified, whether it be a home, office, school or community space. We have experience with all age groups, and when we undertake our assessments, we focus on individual needs.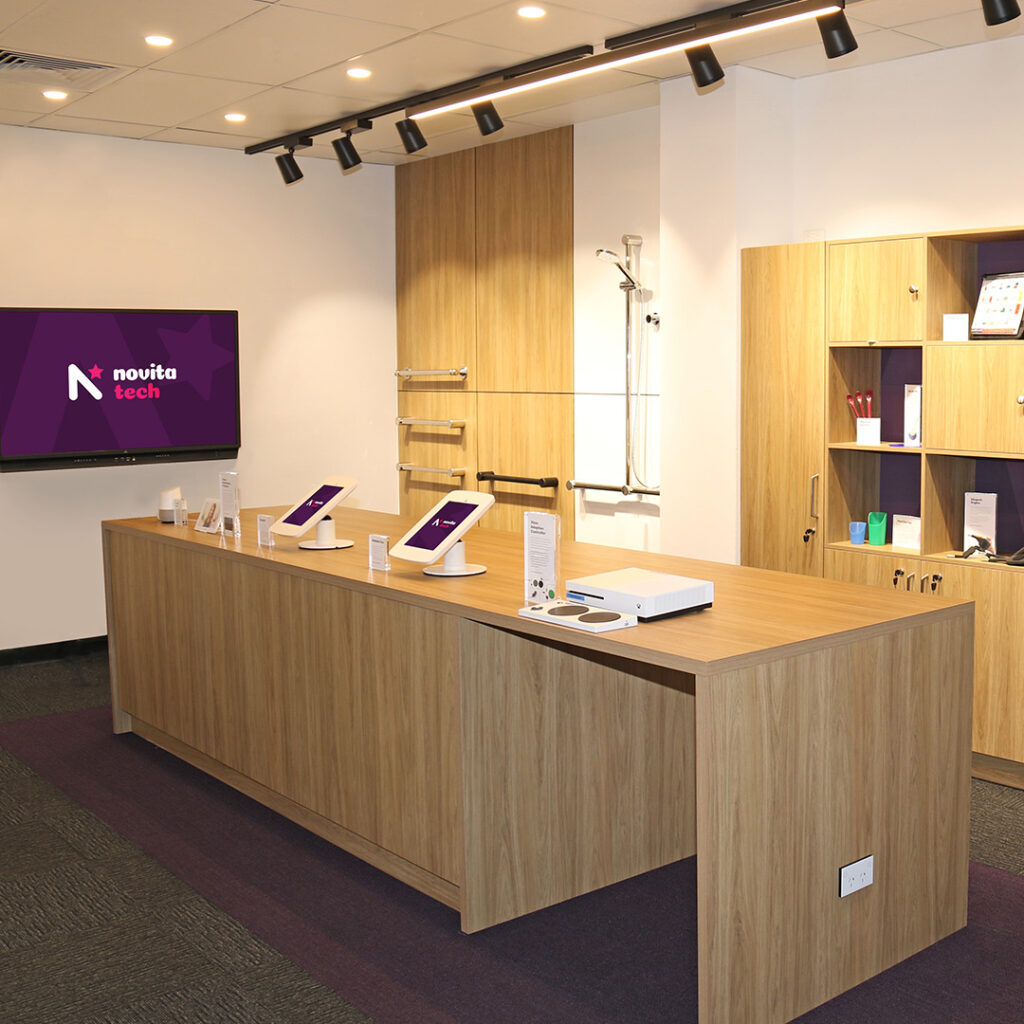 Home Modifications
We can help you with a full range of home modification services, both major and minor.
Our home modification specialists combine their expertise with that of the assessing therapist, with the aim of delivering the best possible outcome for the client and reducing the "hassle" of a modification.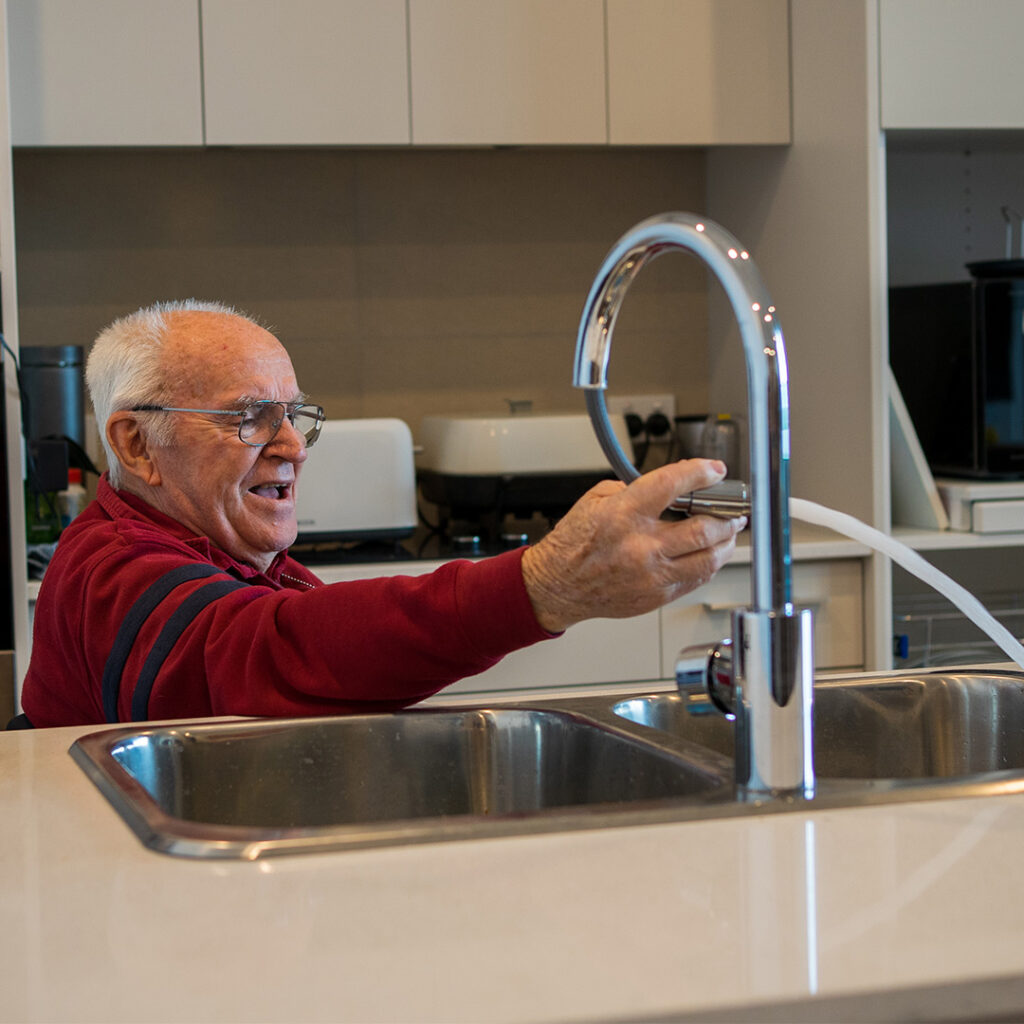 How NovitaTech's Home Modifications Team Can Help
We can provide technology solutions, including height-adjustable benches, cupboards and tables, automatic door openers and home automation.
A major modification usually involves several trades contractors. Our project managers coordinate all of these contractors and act as the liaison between the client, the OT and the contractors.
Our selected building contractors are carefully screened and chosen for their attention to detail and high-quality work. They have completed background checks, including DHS Clearances and Police Checks, and are in the process of moving to the newly introduced NDIS Workers Check system of clearance.
All work is guaranteed and meets with Disability Housing and Access Standards and Codes.
Where Home Modification works are quoted to cost over $30,000, the NDIS mandates that a NDIS Registered Building Works Project Manager (BWPM) for Complex Home Modifications construction must be engaged. Our fully qualified BWPMs are here to help with all Home Modifications project management needs.
Our involvement can streamline funding approval through our experience with navigating the NDIS funding requirements for Home Modifications
Our detailed awareness of and experience with applying the NDIS funding guidelines can assist to find appropriate clinical solutions that meet the Reasonable and Necessary Criteria.
In the event that there are any disputes related to the building works, our team will manage the resolution process.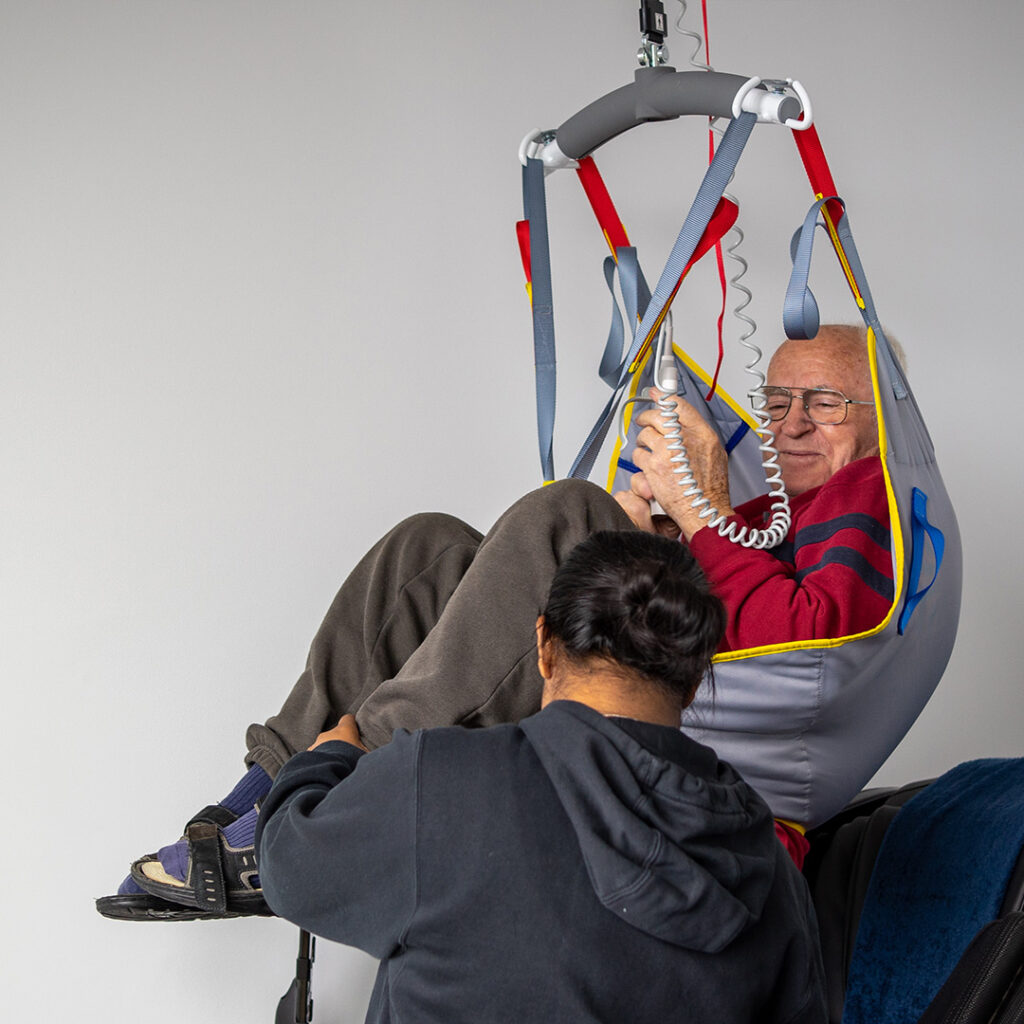 Support for Day-To-Day Living at Home
Our therapists and technicians offer a comprehensive Home Automation and Environmental Control service, helping clients live an accessible, comfortable and independent lifestyle in their own home.
We can assess, scope, quote, supply, install, maintain and train the client on the latest technology, ensuring that they can easily control their home environment; from opening doors to turning the air-conditioner on or off.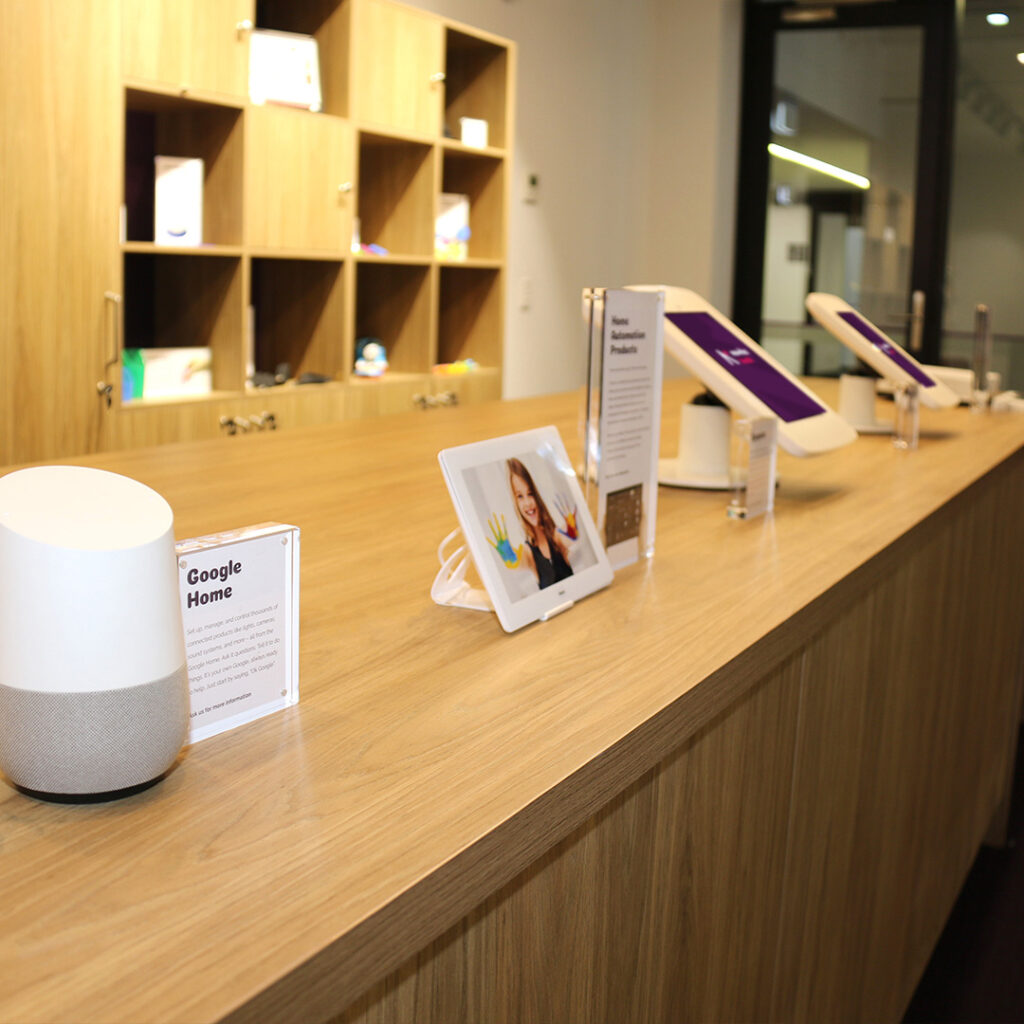 Professional In-home Assessment
Novita has highly qualified and professional occupational therapists.  We sit down with the client and supporting therapists to discuss the products that can benefit the client and assess any rooms for modification. We can also provide a report that can be used if the client is unsure about which home modification products can be of benefit to them now and in the future.
Consultation for New Buildings
NovitaTech's consultation service can assist you with the design of new buildings for easier access and improving your lifestyle. Our specially skilled occupational therapists are able to consider the environmental needs of older people and/or people living with disability who will use the building.
We can make recommendations on everything from functional design, including the width of passageways and doors, access into the home and bathroom design for safe and functional use; to electronic technology (environmental control systems) that enables independent control of the home environment. Our occupational therapists can also work with you and designers to provide recommendations to maximise the safety and function of home, school and community environments.
School Modifications
Going to a new school is an exciting, and sometimes daunting, activity. NovitaTech's occupational therapists are able to work with the child, their parents or carers and their school to identify how they can be as safe, independent and involved as possible at school. We can look at the setup of the child's classroom, the school grounds, toilet facilities and more.
Can't Find What You're Looking For?
Get In Touch
We can help you with a full range of home modification services, both major and minor. If there's something you're after but can't find on our website, please get in touch. We'd be happy to discuss your home modifications needs and how we can be of assistance.
Rossdale HomeLife Display Home
A unique display home featuring integrated assistive technology, developed through an alliance between Novita and award-winning builder Rossdale Homes.
The display home enables people living with disability to experience some of the high-tech devices available for the kitchen, bedroom and bathroom, which can support independent living.
Find out more about the Rossdale HomeLife display home.
For More Information
Please contact Novita's Customer Experience Team on 1300 668 482 if you would like more information about our Home and Building Modification Services.