Cranial Scanning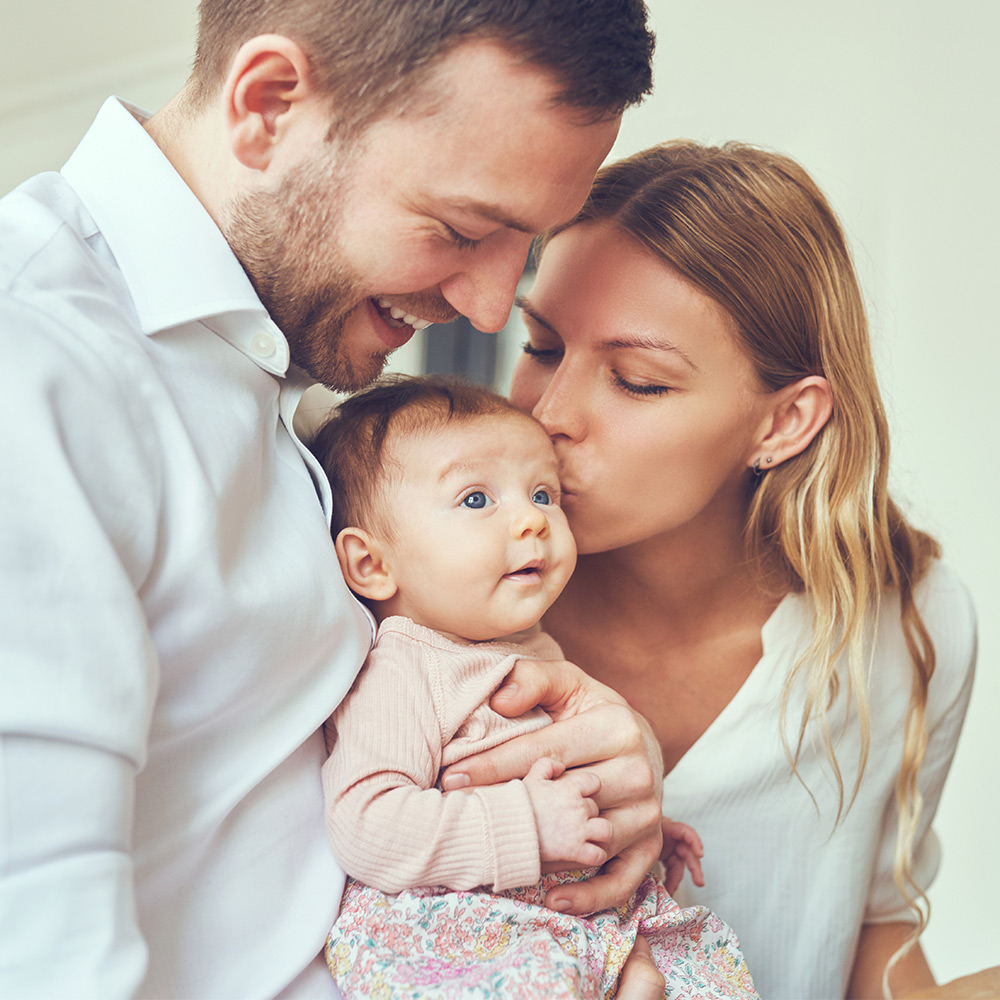 Does your baby have a flat spot on their head?
Newborn babies can often be born with or quickly develop an unevenly shaped head, this is known as being 'asymmetrical' or misshapen. An asymmetrical head shape may also be characterised by a flat spot that can become noticeable in the first few months of life. This condition is known as either 'Plagiocephaly' or 'Brachycephaly'. While an asymmetrical head shape has little to no impact on the way your child's brain develops, the visual appearance can sometimes be distressing for parents.
Babies born with misshapen heads is common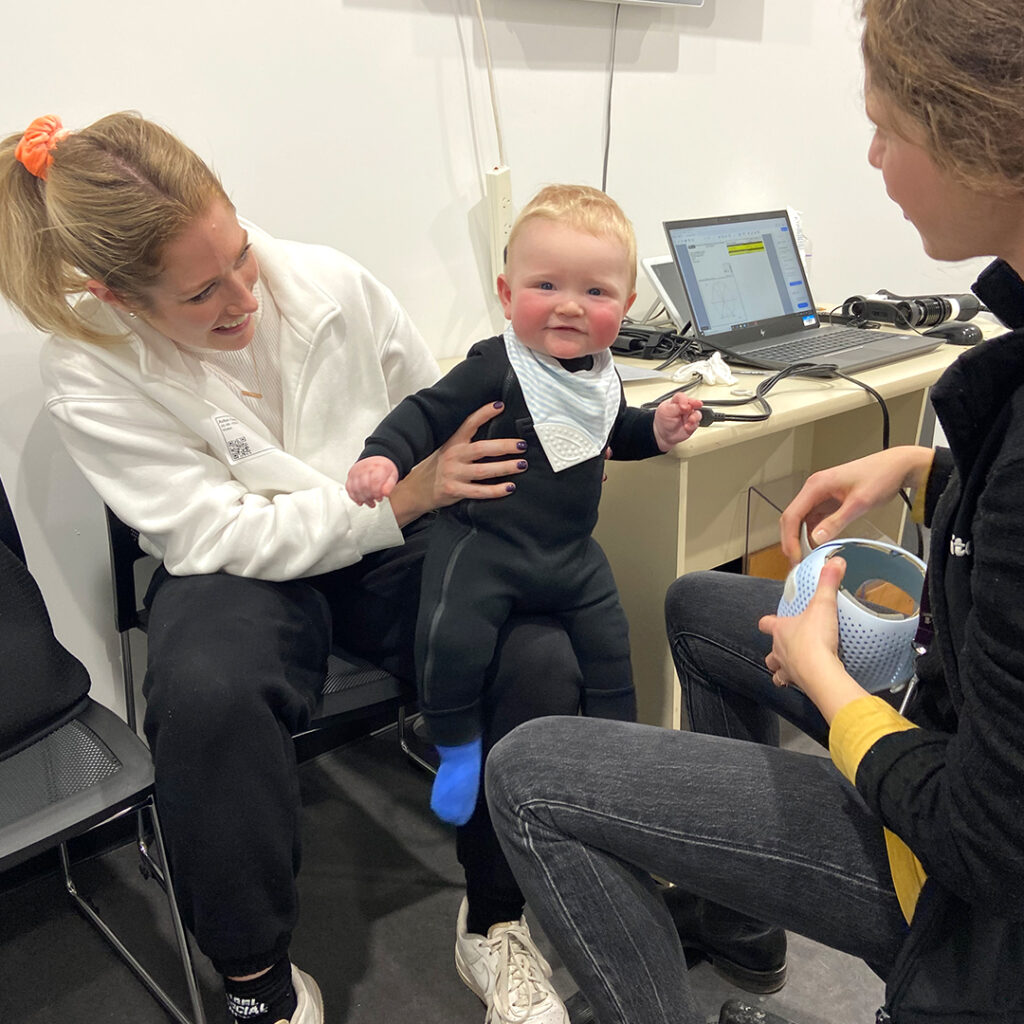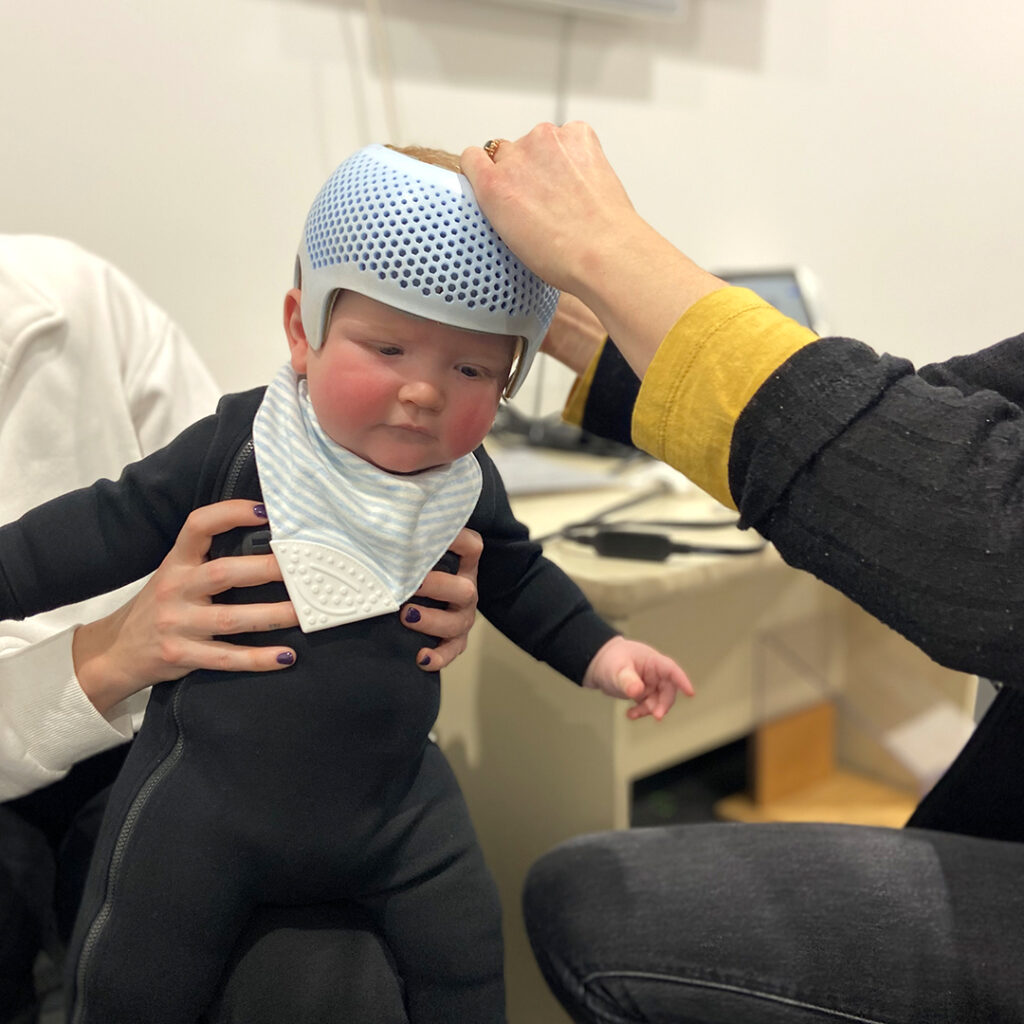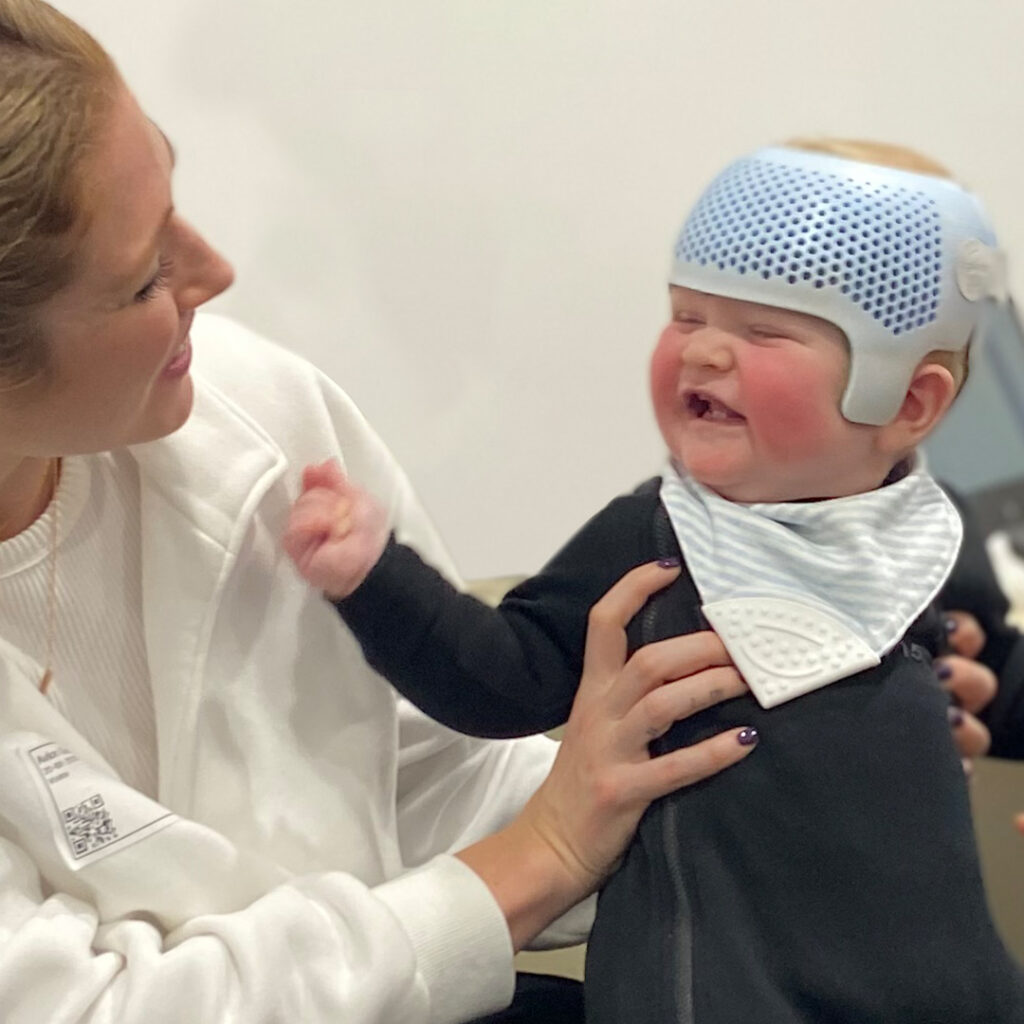 We can support you with 3D scanning
NovitaTech offers a 3D head or skull assessment service that is fast, comfortable for babies, and is able to provide an assessment of your baby's head shape to give you the important information you need to determine if a treatment plan is necessary.
70% of the time, after the first 3D scan, families will discover that the asymmetry of their baby's head shape is less significant than what was initially expected and one appointment is all that was needed to ease concerns. For families who remain concerned, we are able to provide follow up scans on a monthly or bi-monthly basis to monitor your baby's head shape as it develops. Over time, we will work with you and in conjunction with other health professionals on repositioning and improving neck range of motion. This ultimately improves head shape as your baby grows and develops.
Helmet therapy
Helmet therapy is another option that's available through our assessment service, which works to guide the growth of the head into a more even and well-rounded (or symmetrical) shape.
NovitaTech's Cranial Therapy service provides a head and skull assessment using the latest in 3D technology – which gives an objective, repeatable measure that can track improvements over time and can help inform if treatment is necessary.
Read more about how this service supported Oliver and Owen and their families.
The benefits of helmet therapy
Each individual helmet is custom made with a 3D printer and encourages asymmetrical head growth for the wearer.
The helmet works by fitting tightly over high spots of the baby's head with built up room provided over the flat spots.  This re-directs growth of the head to the flat areas which improves the overall head shape.
Each helmet is lightweight and lined with removable, washable organic cotton liners to make them breathable and comfortable.
Helmets are ideally used for babies between the ages of 4-10 months.
Assessment of your baby's head shape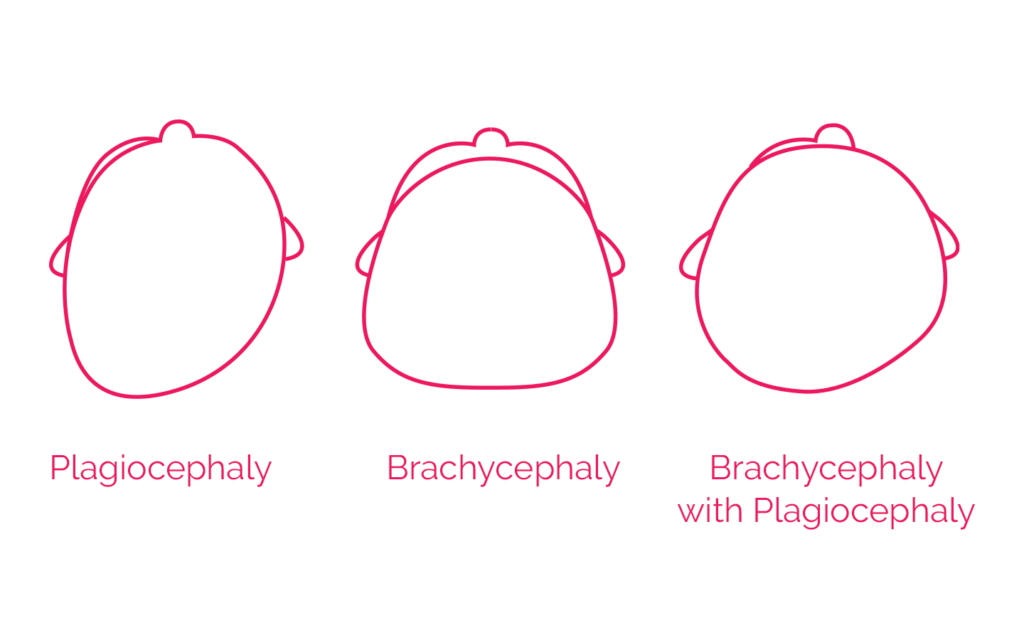 How the head-shape assessment works
The assessment is simple, fast and effective, and produces accurate results that will help to support you in making decisions on what course of action you'd like to pursue.
Our hand-held, non-invasive 3D scanner uses a blue light to capture the shape of each baby's head and is entirely safe, allowing our experienced clinicians to classify each baby's head shape on a number scale. This will determine the treatment pathways and allows the opportunity to monitor all progress made.
If helmet therapy is considered, NovitaTech's clinicians will be able to guide families through the process involved and can provide on-going support throughout the experience.
What are 'Plagiocephaly' and 'Brachycephaly'?
Plagiocephaly is defined by a flat spot at the back and side of the head, with a corresponding bulge at either the forehead or opposite side of the head. Brachycephaly is defined by the flattening being more noticeable across the back of the head, making it appear short, wide and tall.
Our experienced and friendly team of orthotists is here to explain the research behind these conditions and what each family can expect in the future, regardless of which treatment pathway is chosen to be pursued, if any.
Book an appointment today