Blog
3D printed helmet therapy achieving incredible results for Carter
Carter had a very successful outcome and the process involved having his own 3D printed helmet fitted, followed by plenty of direction and on-going support from his orthotist.
4 mins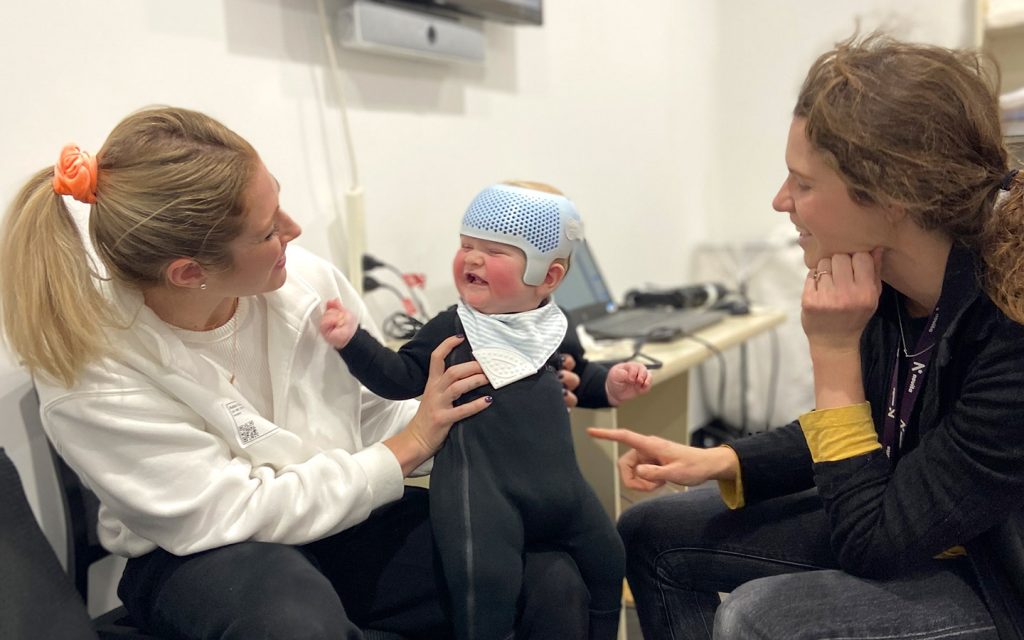 Novitatech client, Carter was five months old when he and his parents Avalon and Duncan were referred to Novitatech to seek further information on the use of helmet therapy to correct the asymmetrical head shape (known as plagiocephaly) that Carter was born with. Carter had a very successful outcome and the process involved having his own 3D printed helmet fitted, followed by plenty of direction and on-going support from his orthotist Amy-Beth in the couple of months that followed.
"We brought our son to Novita for a second opinion on his plagiocephaly and we were seen by Amy-Beth straight away, and from the scan and report provided that day, we were able to make an informed decision about helmet therapy," says Avalon.
"The helmet arrived in less than a week and the difference to his head circumference was evident after the first month and now, after the second month, we're almost happy to leave the helmet off for good!"
Prior to seeing Amy-Beth, Carter's family worked with a physio to ensure he had optimal neck range of motion to enable him to rest on alternate sides of his head and offload the flat spot to improve head shape.
"Most South Australian paediatricians recommend doing this and then allowing the head shape to correct naturally. Over time evidence shows it will correct, however this can take years, which is where helmet therapy comes in," says Amy-Beth.
The helmet is ideally used for babies between 4-10 months of age and assists the skull moulding process by removing the pressure over the flat area, allowing the bone to grow and the head to round out.
Carter came in for a scan which enabled Amy-Beth to measure the amount of asymmetry present according to the Cranial Vault Asymmetry index.
The family decided to purchase a helmet and this was fitted one week later.
"The helmets are really lightweight and breathable," says Amy-Beth.
"They are 3D printed off the cranial scan with build ups over the areas where we would like the most growth to occur to achieve a more symmetrical shape.
"The helmets obviously are custom designed and therefore once on, need minimal adjustments to make them perfect and the babies don't mind them at all – once they get used to it, it's as though there is nothing there."
Helmet therapy is a big family commitment as it needs to be worn 23-24 hours per day every day until the family is either happy with the head shape or the baby outgrows the helmet.
Carter came back every four weeks from the point of having his helmet fitted to re-scan and re-grade his asymmetry and by eight weeks post fitting he had made significant and exciting progress; with some incredible results.
"Our consistent feedback is that families really appreciate the time we take to help them understand the evidence and validate their concerns," says Amy-Beth.
Carter is a delightful little boy, who was happy to be scanned, wear his helmet and visit Novitatech, with the process made even more successful by his parents who were eager to understand the process and have the team work with Carter.
"Our little boy was always so happy to go into Novita for his check-ups, all of our questions were answered with such timeliness and we never felt like a hassle," says Avalon.
"It's been a lovely experience; we were in great hands and with a positive outcome from start to finish!"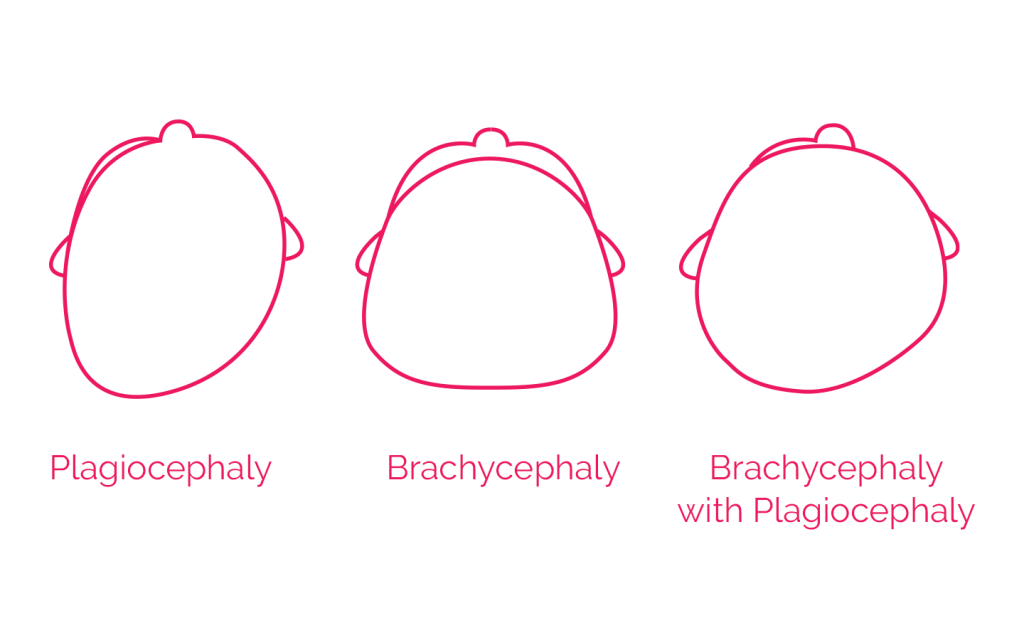 Did you know?
It's really common for babies to be born with plagiocephaly and brachycephaly.
Plagiocephaly is defined by a flat spot at the back and side of the head, with a corresponding bulge at either the forehead or opposite side of the head, while brachycephaly is defined by the flattening being more noticeable across the back of the head, making it appear short, wide and tall.
While these conditions are purely cosmetic and have no effect on a child's development, research shows that the mental health impact including stress and anxiety that asymmetrical head shapes cause to parents is significant, and therefore helmeting removes these stressors.
If you would like to find out more about Novita or Novitatech services, you can call one of our friendly staff on 1300 668 482 or email us directly services@novita.org.au