After an accident involving a trailer, Jim lost the use of his legs and started to use a wheelchair for mobility. After 24 weeks of rehabilitation and strengthening, he moved from his large family home to a low maintenance apartment. While the apartment was low maintenance, it did need to be modified to cater for wheelchair access.
The aim of our Home Modifications team at NovitaTech is to help clients live an accessible, comfortable and independent lifestyle in their own home. When we first went to assess Jim's apartment to see how we could assist, we wanted to understand Jim's thoughts, preferences and personal needs. With all of this in mind, we set about modifying Jim's new home. We're proud of the care and thought that goes into all of our home modifications but there was something extra special about Jim's modifications that makes us particularly proud.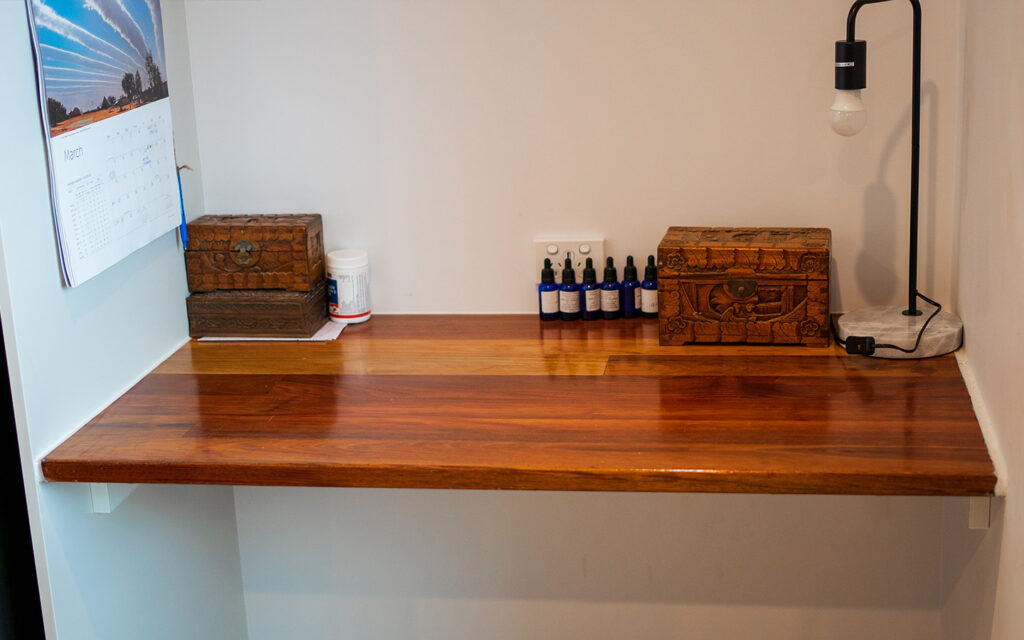 For more than 40 years, Jim was a woodwork teacher in schools across South Australia. Jim taught thousands of students how to craft items from wood and made hundreds of carefully crafted items himself. So when it came time for Jim to move to a new home that catered for his wheelchair, he was keen to install something that had special significance and was dear to his heart; a reference to his lifelong career and passion.
Jim retained some hardwood from cabinetry that he had made and used in his previous home. We took this hardwood and installed it between two walls to create a desk at wheelchair-accessible height. The result is a fantastic functional and stylish piece of furniture that has special significance to Jim and all those who know him. It's also where Jim continues his passion and is now making chopping boards out of blackwood for carers, whom he says have gone above and beyond the call of duty. Jim himself has cared for a lot of people over the years. These people include not only his woodwork students but also students he has taught to drive, a friend he nursed through illness, his grandchildren, the children of friends, and international university students. Jim says "I love helping people. It brings me a lot of joy."
Other modifications made to support Jim to live as independently as possible include:
The automatic door, which allows Jim to come and go from his apartment as he pleases. This means he doesn't have to wait for anyone when the need for coffee from Luigi's, his favourite café, strikes!
A new extendable tap that enables Jim to reach and clean the dishes after he's cooked his favourites, which are cheese scones and pavlova. Jim's pavlova in particular has received rave reviews from those fortunate to have eaten it! Jim jokes "Every time I go anywhere, they ask me 'Where's the pavlova?'".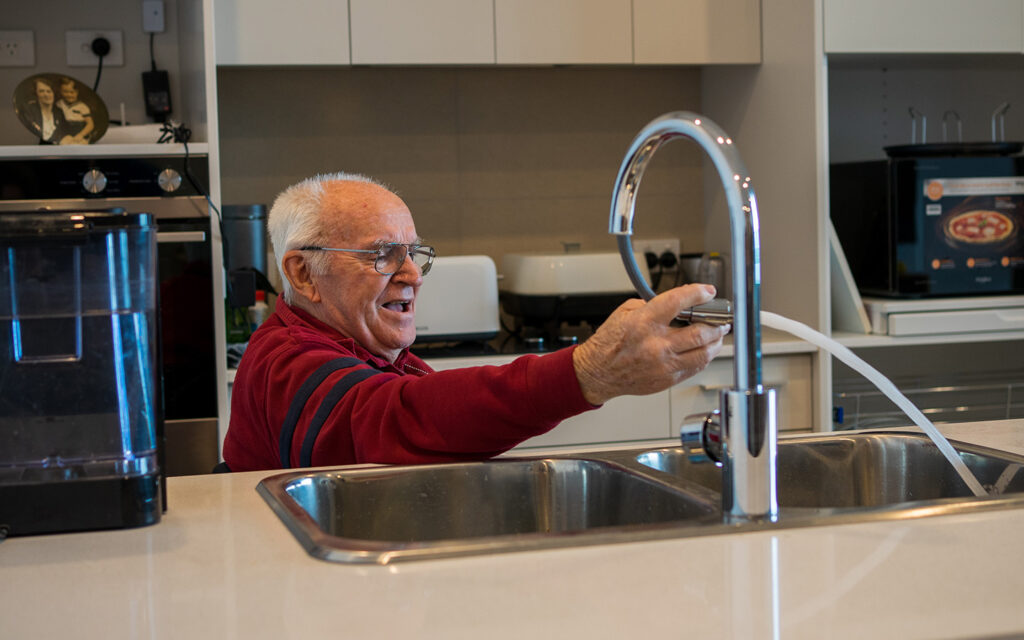 The ceiling hoist, which provides for easier transfer from bed to wheelchair.
In the bathroom, we cut out the vanity cupboards so Jim's wheelchair can fit underneath to enable easier access. A side mirror was installed at a user-friendly height.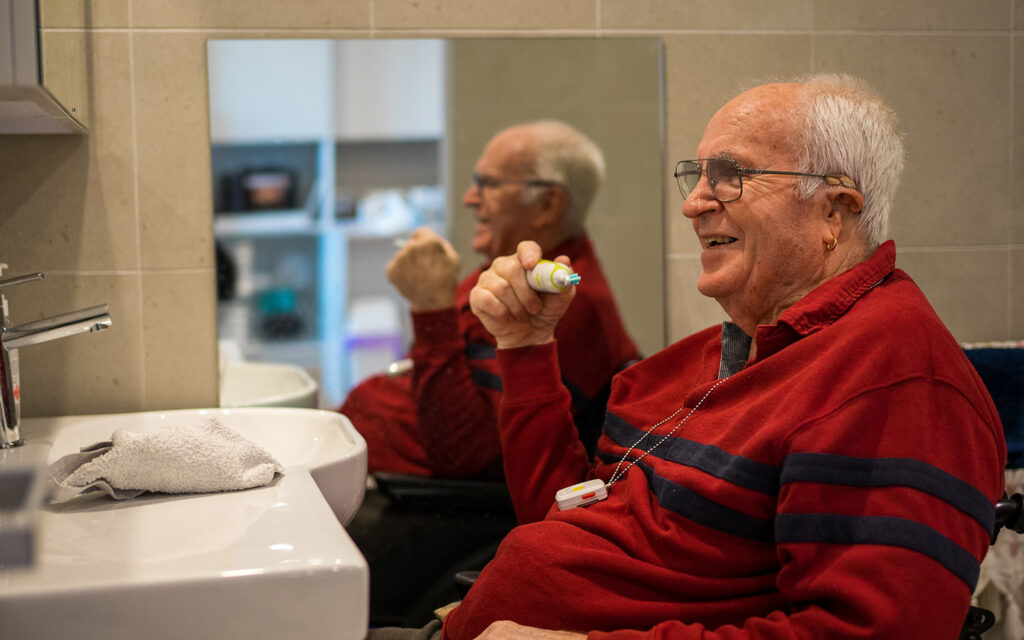 Jim is delighted that he is able to continue living life to the full, with accessibility and in comfort, saying "I'm so happy that I can live independently and still enjoy what I love doing, like woodwork and cooking." Friends and family are also grateful that he can keep cooking his pavlova!