Blog
Everything you need to know and more about orthopaedic shoes
There are certain characteristics and design features of orthopaedic shoes which set them apart from regular shoes. Here's how to find the right one for you.
15 mins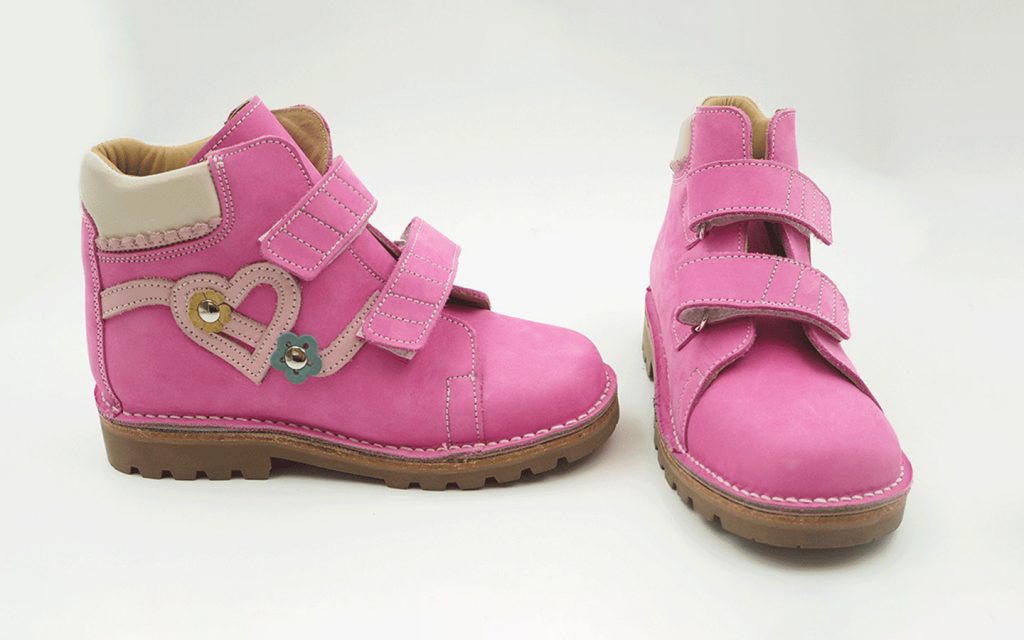 Orthopaedic shoes
Orthopaedic shoes are shoes specially designed to support the foot, ankle and leg. They are often designed with a specific use in mind, for example, a person living with cerebral palsy may require orthopaedic shoes.
How are orthopaedic shoes different from regular shoes?
There are certain characteristics and design features of orthopaedic shoes which set them apart from regular shoes. Below we've listed a few of the main differences:
Extra widths and more sizing options
Because people's feet are all so unique, most orthopaedic brands are available in three main widths (narrow, regular and wide) and almost limitless sizes.
Taller upper-soles
People who experience forefoot issues like 'clawed' or 'crossed-over toes' require more vertical space for their feet.
Easier to fasten
Most orthopaedic shoes favour a hook-and-loop closure system which is easier to tighten for persons living with restricted mobility or functions.
Seamless upper-soles
Removes areas that might cause rubbing or abrasion.
A firm and supportive heel
To support the rear of the foot.
A well cushioned and strong outer-sole and mid-sole
The outer-sole typically has defined 'impact points' to absorb the impact of walking.
A firm sole
Ideally made of Ethylene-vinyl acetate (EVA) which allows you to add 'wedging' which lifts the heal of the foot and/or 'rocker soles' which are used to reduce pressure on the bottom of the foot.
The benefits of orthopaedic shoes
Orthopaedic shoes can promote the correct growth and development of your posture, help to keep you mobile, comfortable and pain free, and ultimately support you to be happier and healthier. Often an orthopaedic shoe is required to help you change the way you walk, for example, if you put more pressure on your toes than your heal, an orthopaedic shoe can help remove the pain you feel from the added strain when you walk. Modern orthopaedic shoes can actually look really cool, too!
How to know if you need orthopaedic shoes
Often custom or customised orthopaedic shoes are required when you have alignment issues of the foot and ankle (the way the bones and ligaments work together) that gives you pain or effects the way you walk. Your doctor or health care professional may have suggested you start wearing more supportive footwear, such as an orthopaedic shoe. If you have foot-pain, large-feet, wide-feet or very narrow-feet, then a pair of orthopaedic shoes is probably going to be more comfortable and supportive than a regular pair of shoes.
How an orthopaedic shoe works
Orthopaedic shoes are measured and adjusted to fit your foot perfectly. Most orthopaedic shoes work by aligning your feet and ankles. This helps reduce pain or risk of long term injury by creating a more 'typical' and efficient walking pattern. Using orthotic insoles with orthopaedic shoes can also help reduce pressure on the heel and the ball of the foot by transferring the weight evenly across the foot. This typically relieves areas that are painful. Orthotic insoles with good arch support play an important role in alleviating stress on the knees, hips and lower back as well as improving foot and leg alignment.
Different types and brands of orthopaedic shoes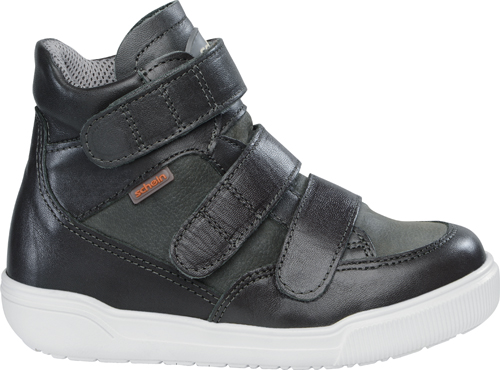 Schein
Schein produce a range of high-quality Orthopaedic and Over-AFO shoes. 
There are many different closures available including velcro, zips, laces and boas and each style is available in a number of different colours and come in various widths. The Schein shoes range from small kids through to adult sizes.
A selection of the Schein range is available in-store at NovitaTech and can also be trialled with your orthotist. Designs not kept in stock can still be ordered, they just take about 6 weeks to arrive.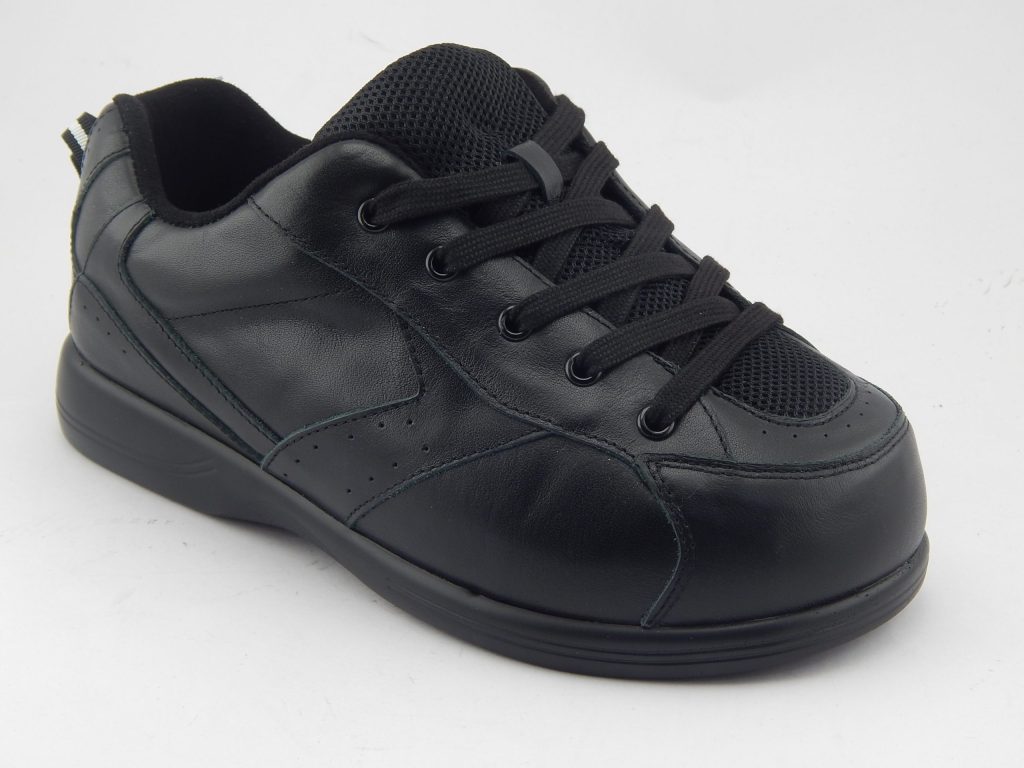 Gadean
Gadean have a range of orthopaedic shoes that are suitable for adults..
They can accommodate very wide feet and a range of pathologies. Gadean footwear have various closures includes laces and velcro, they also have shoes with stretchy lycra tops and sides to accommodate bunions and claw toes.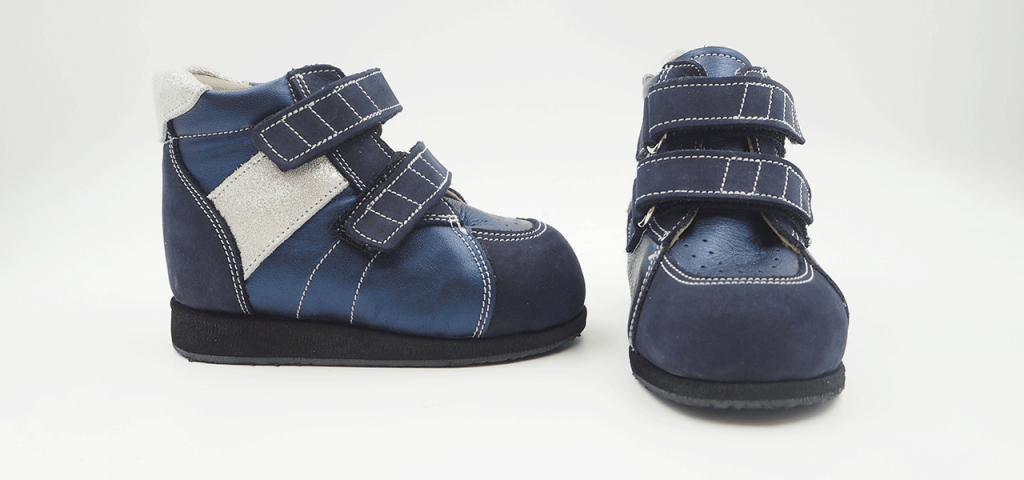 Fitzkidz
FitzKidz produce a range of paediatric orthotic footwear in a variety of styles to support all kids – from toddlers through to young adults.
The Fitzkids shoe range is custom designed to fit feet of all shapes and sizes. We recommend these shoes when you need lots of support or you have hard to fit feet. While Fitzkids shoes are available to purchase online, a made-to-measure appointment with an orthotist can make sure your shoes are fitted properly to give you maximum benefits. With fast delivery times and a large range of styles to choose from, this shoe can be fitted at the same time as your ankle foot orthotic (AFO) or foot orthotics, saving you time and money.
Piedro
Piedro manufacture stylish orthotic shoes designed to achieve ideal comfort and an optimal fit.
One of the oldest and most recognisable brands of orthopaedic footwear for kids. The 'Piedro boot' offers clients great choice as it comes in a number of different styles, sizes and colours. We often recommend this shoe when you require extra stability to the ankle and/or a weighted shoe is required to support you best. Like the Fitzkids brand of orthopaedic footwear, the Piedro boot is available for purchase online, but a made-to-measure appointment with an orthotist is recommended.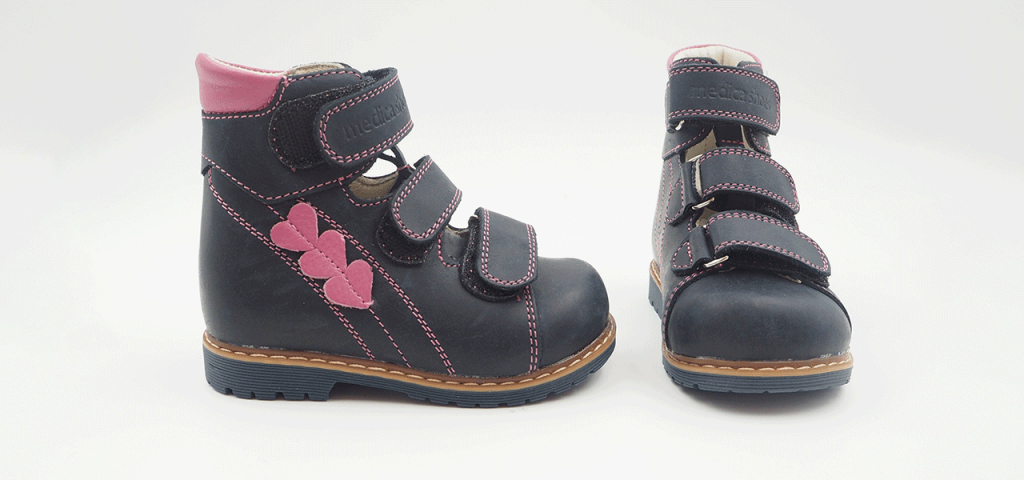 Well and Able
Well and Able offer an extensive range of products for kids and adults including orthopaedic footwear designed to enhance posture and optimise movement.
Well and Able offer a variety of supportive boots, sandals and sneakers in many different colours and styles. Their range of products for kids and adults are all designed to support posture and movement. With so many options to choose from, Well and Able shoes can be a little tricky to fit, so if you are considering buying a pair of these shoes, you will likely need support from a professional to fit your feet correctly.
Billy shoes
Fashion meets function – Billy footwear aims to make a measurable difference in the world, one foot at a time.
Billy shoes are unique and easy to tighten. The shoes have zippers that go along the side of the shoes and around the toe, allowing the soft upper of each shoe to open-up and fold-over completely. This makes it easy to pull the shoe on and quickly zip it closed. Some of the Billy shoes are more supportive than others, so we suggest speaking with your orthotist to determine the ideal level of support for you.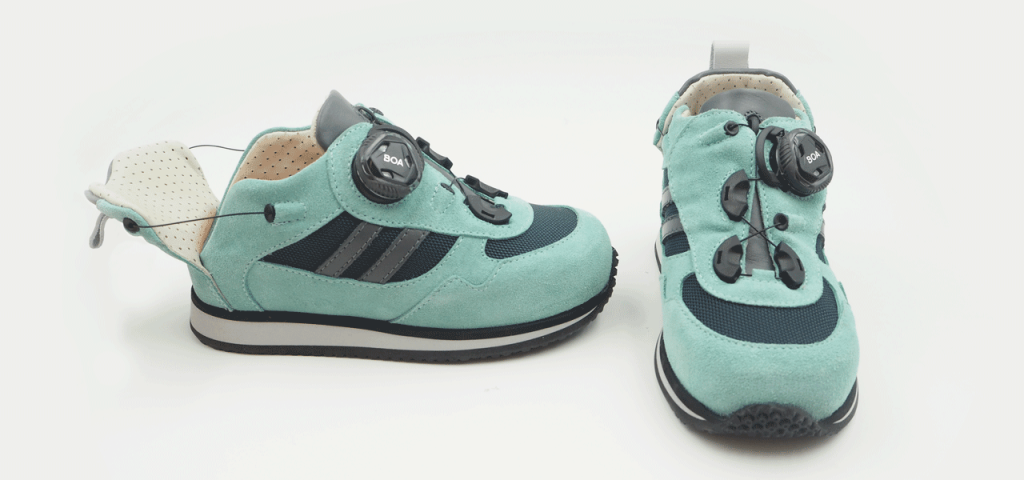 Easy Ups
The EASY UP® collection is designed for completely independent use thanks to its tiltable rear spoiler.
If getting a shoe on easily is your main goal, then the Easy Ups shoe might be for you. With the clever 'EASY UP BOA' lacing system, you can easily fasten the shoe to your foot using one hand. You can also choose where you fasten the shoe – at the heel or on the side – which is great for those with limited movement. Easy Ups offer options for both kids and adults with a number of colours and sizes to choose from.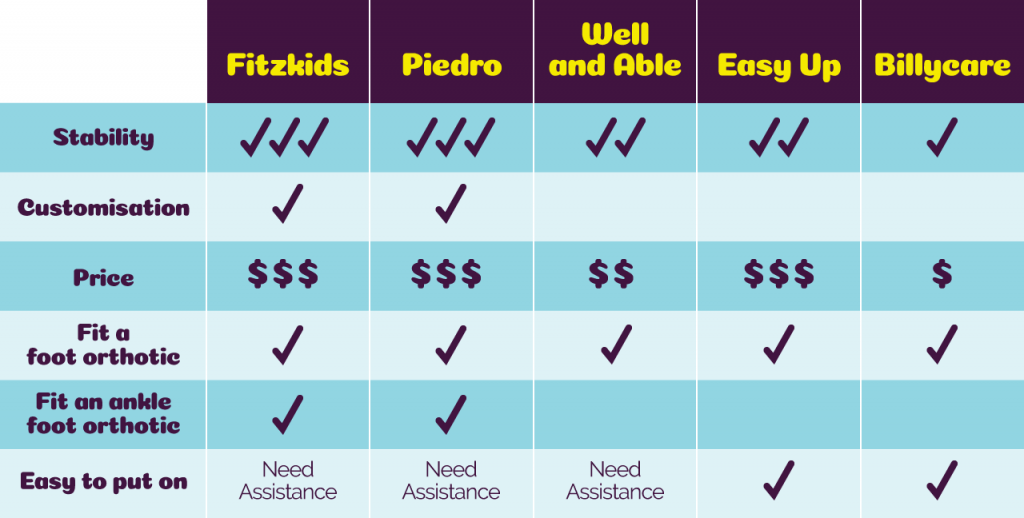 Orthopaedic shoe quick comparison guide
Use the table above to quickly and easily compare various brands of orthopaedic shoes.
Do I need to seek professional advice before buying a pair of orthopaedic shoes?
No, but it certainly can help. While 'standard' orthopaedic shoes might be easy to access and order online, there are few guarantees the first pair you choose will be the most supportive for your feet.
An orthotic clinician can provide you with further information and advice on what orthopaedic shoes would work best for you and if an orthotic device like an AFO is required. Working with you, a clinician can discuss things like correct posture, how easy it will be to be to put the shoes on and take them off, how stiff the soles should be, the overall weight of the shoe and other small details which ensure your new orthopaedic shoe is a perfect fit.
During a fitting, an orthotist can help you consider the pros and cons of many different orthopaedic shoes and support you to make an informed decision about what would suit you and your lifestyle best. The size of your feet also changes as you grow older, so it's good to always have your feet measured first before buying a new pair of shoes. Buying an off the shelf orthopaedic shoe might not fit properly and you may have to return them for a different pair.
Bottom line: A poorly fitted pair of orthopaedic shoes can damage your feet or give you little benefit. A quick visit to a trained orthotist to have your feet measured and shoes fitted can save you money, time, frustration, and ultimately deliver you a pair of shoes which provide maximum comfort and support.
Book an orthotic assessment appointment
If you're feeling at all confused or overwhelmed by all the different orthopaedic shoes available, or just have a few questions, please contact us online or call 1300 668 482 to book an individualised assessment with one of our experienced orthotists who will be happy to assist. Our team is experienced in funding applications and can help guide you through the process of applying for NDIS funding.
Did you know? "Ortho" is a Greek word that means 'correct' or 'right' and "pedic" means 'foot'.  Together the word means 'correct feet.'