The new Novitatech Assistive Technology Centre at Thebarton has been officially opened, with clients and families benefitting from Novitatech's full range of services and supports from the new hub.
Novita kids Deanne and Tiffany joined His Excellency the Honourable Hieu Van Le AC, Governor of South Australia and Novita's Patron, accompanied by Mrs Lan Le, along with Novita's President Rear Admiral the Honourable Kevin Scarce AC CSC RAN (Rtd) for the official opening of the new facility on South Road.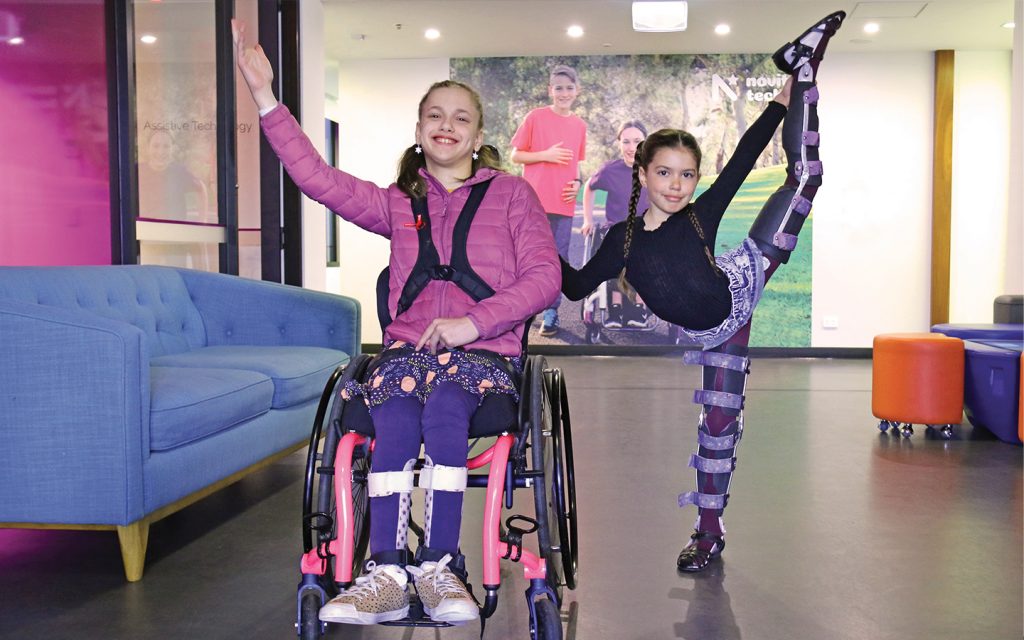 The new Centre offers vital products and services and supports for people of all ages living with disability, including orthotics, communication devices and solutions, wheelchair and seating services and home modifications, along with Novitatech's respected Test Laboratory – the only facility of its kind in Australia to be accredited by the National Association of Testing Authorities.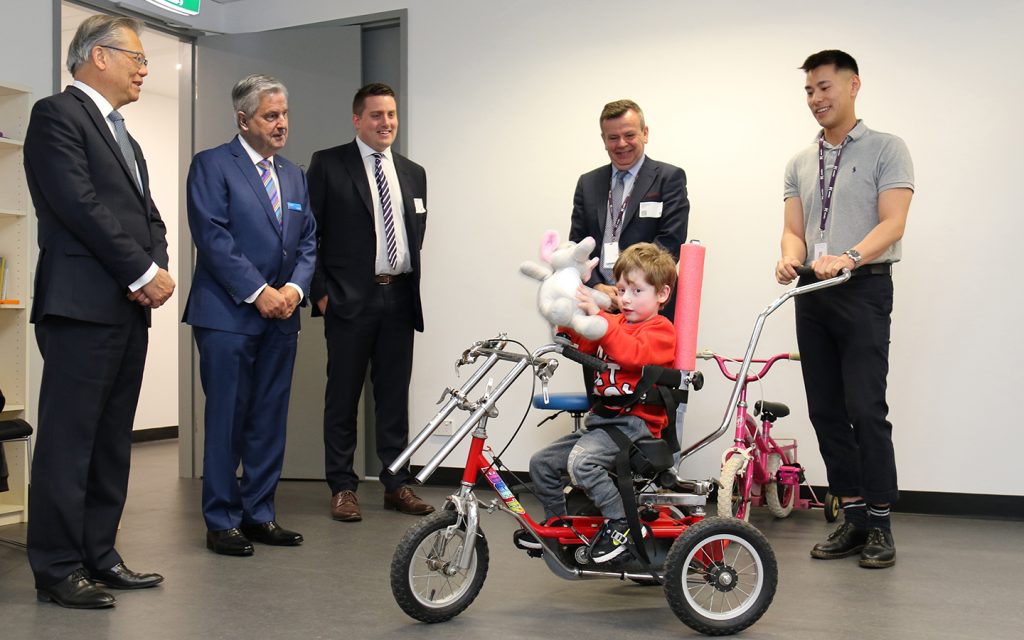 Greg Ward, Chief Executive Officer of the Novita group, said "Our focus at Novitatech is on enhancing independence, improving quality of life and creating greater opportunities for community participation."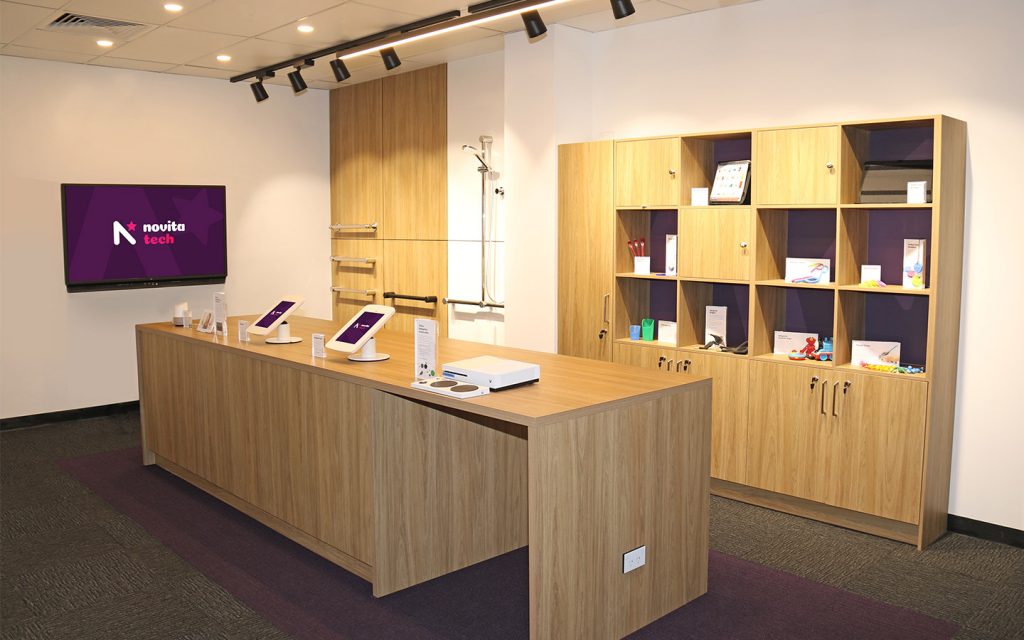 A special feature of the new Centre is an Assistive Technology Showroom, which provides a welcoming space for clients and their families and carers to inspect and try out some of the devices and equipment that are available through Novitatech.
Dee and Tiffany, who also access a range of therapy services at Novita, are also supported by the Novitatech team to achieve their goals.
Dee lives with cerebral palsy, and has received wheelchair and seating assessment services and ongoing orthotics support through Novitatech, while Tiffany has been a Novitatech orthotics client for many years and uses traditional and 3D designed braces to support her legs.
Novitatech's new home at Thebarton joins the recently opened Central Therapy hub at Hindmarsh, the purpose-built hydrotherapy pool and gym at Welland and the new day options and community programs hub at West Croydon, reflecting Novita's commitment to improve outcomes for our clients and their families through advances in technology and modern accessible facilities.
Mr Ward added, "It's an exciting time of growth for our clients and staff as we expand our service offering across Adelaide, regional South Australia and Broken Hill to make sure as many people as possible living with disability have local access to our therapy, equipment and assistive technology services, as well as our day options and community programs."
Novitatech's staff can work directly with you, or with you and your chosen service provider to find the best Assistive Technology solutions for you. To find out how we can support you, call us on 1300 668 482 or email services@novita.org.au