Stories
Technology the biggest change during Lyn's career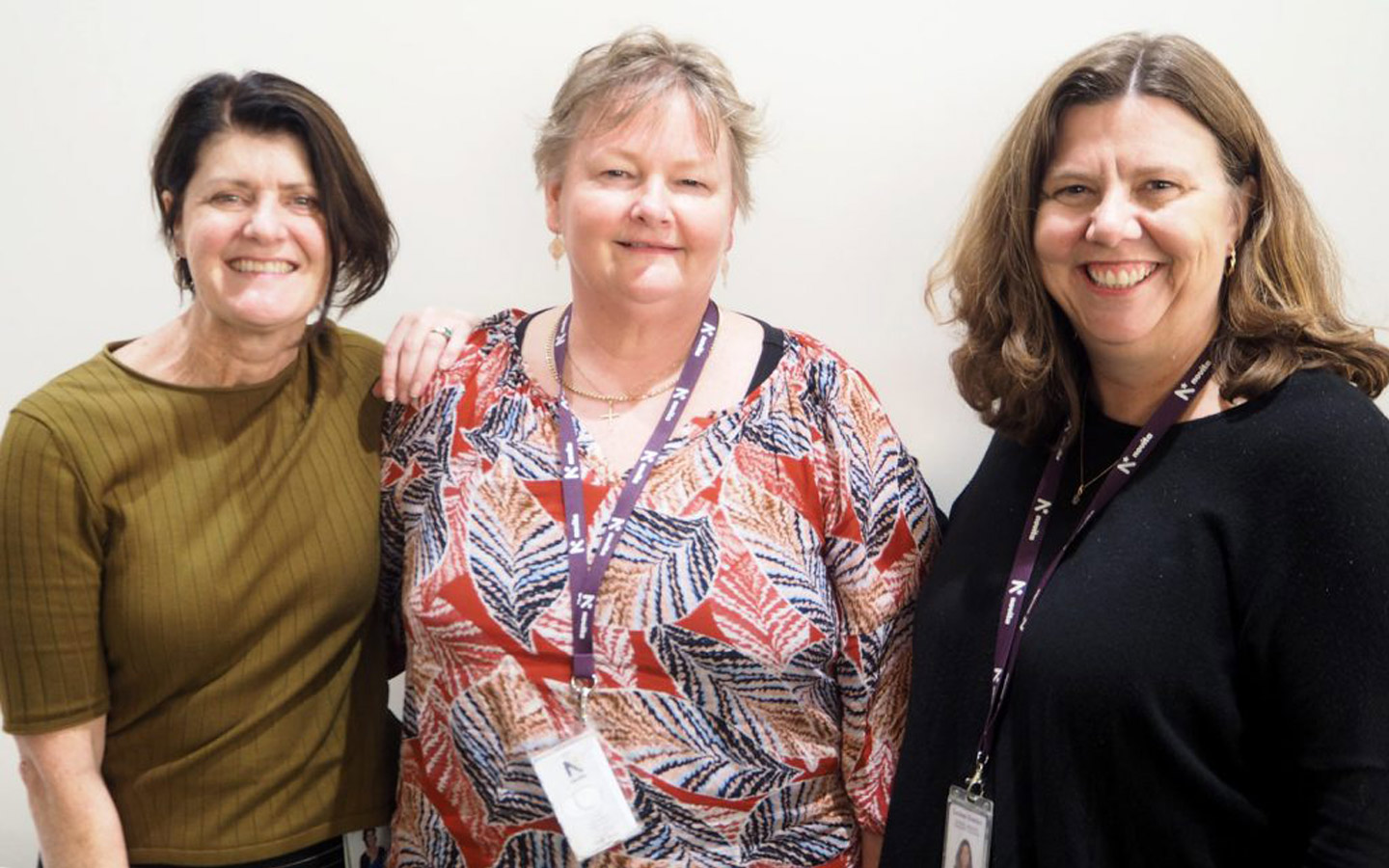 Advances in technology that allow people living with disability to experience the joy of communicating with their families, friends and therapists has been one of the most important changes during the 26-year Novita career of speech pathologist Lynette Rule.
Lyn retired recently after a long and distinguished career across a number of roles at Novita, most recently as Manager, Central Services.
After graduating as a speech pathologist in 1980, Lyn worked for many years with disability service provider scosa before taking on a role in an intensive intervention program delivered by Novita – then known as the Crippled Children's Association of South Australia.
Lyn said technology had been the biggest change during her Novita career.
"The purpose of speech pathology is to enable kids, young people and adults living with disability to communicate in whatever way possible, as well as enabling them to eat and drink safely and as independently as possible. That aspect of speech pathology hasn't changed through the years," she said.
"However how people communicate, in terms of using high-tech devices and alternative forms of communication without speech, has changed dramatically.
"We used to cut pictures out of magazines and books to make up communication systems for our clients – now it's computer generated and we can make up a complex communication board in a day, when it used to take weeks and weeks to do that.
"So the opportunity for people living with disability to communicate – especially kids – has grown exponentially.
"It also means therapists can better understand clients which we couldn't really do in the old days. Communication with our clients was very basic, but now through the new technology the clients can articulate their thoughts much more creatively."
Lyn believes the technology will continue to develop.
"The eye gaze technology (which allows people living with disabilities such as cerebral palsy to use eye movements to operate computers and speech devices) is amazing, but it still has a long way to go I think," said Lyn.
"I've tried to use it and find it hard, especially to lock in a particular word or symbol.
"But such technology – and greater access to technology and the internet – has opened up a whole new world for kids living with disability and given them access to learning and other opportunities that weren't previously available.
"It has also enabled people living with disability to tell us as therapists much more about what they're thinking and how they're feeling, which means we can better tailor our therapy programs and equipment to suit their needs."
Lyn said the families of people living with disability had also become more technology savvy.
"Most family members have phones and tablets these days, and they're used to using such technology," she said.
"Previously when you presented a client and their family with a new electronic communication device which had switches and buttons to press and codes and new words that you had to enter – that was pretty daunting.
"Now there's much greater acceptance, and families want to understand the technology and even programme it – which means the uptake of devices has significantly increased."
Lyn said it had been a privilege to play a role in helping kids, young people and adults living with disability to communicate with their family and friends.
"When a kid says something that you had no idea they were thinking, that blows your mind. You start thinking about all the other kids you've worked with during the years that didn't have a way of telling you their thoughts," said Lyn.
"So it's a privilege to be part of that, and to see the joy in the faces of family members when they hear the thoughts and ideas and feelings of their kids."