Helpful Information
Laila's orthotics journey; from the farm to the netball court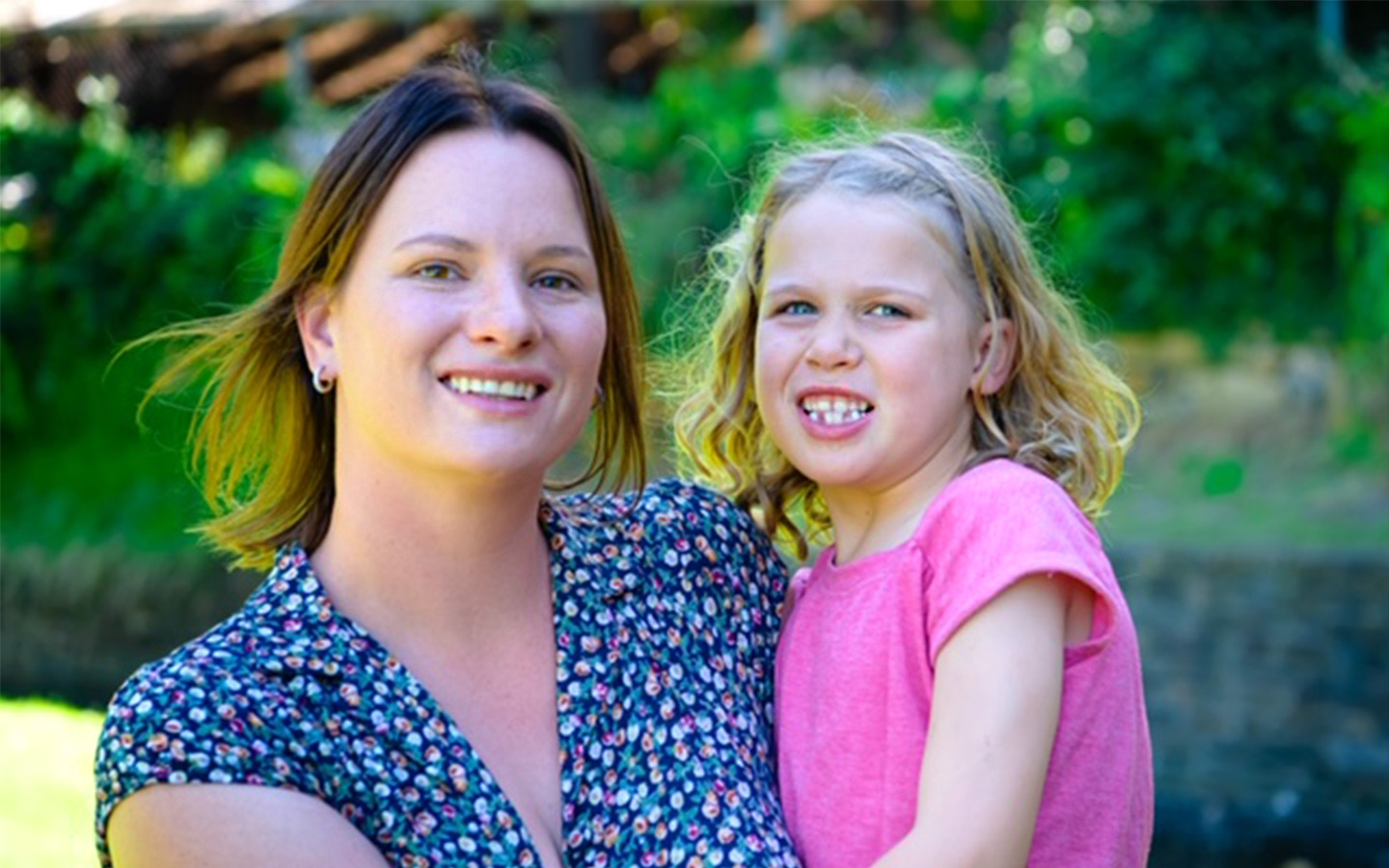 Laila has overcome many hurdles after being diagnosed with cerebral palsy, which affects all four limbs, in particular her legs, and until last year she wasn't able to walk without the support of her walker.
With the ongoing support of her Novitatech orthotist, Amy-Beth, and her prescribed Ankle Foot Orthosis (AFOs), Laila is now running, jumping and reaching her goals at school, on her family's farm and with her friends.
"I started working with Laila in 2018. She had surgery in 2017 to help reduce the spasticity in her legs and that's when she came to see me after she'd been working through her rehabilitation following surgery," says Amy-Beth.
"When I first started seeing Laila, she was in solid AFOs, which meant that she didn't have any range of motion in her ankle joint when she was walking.
"Her goal was to build strength through her legs and to start using the range of motion she had available in her ankles and improve her stability so she could progress to walking without the need for her walker, which she was using all the time when at school."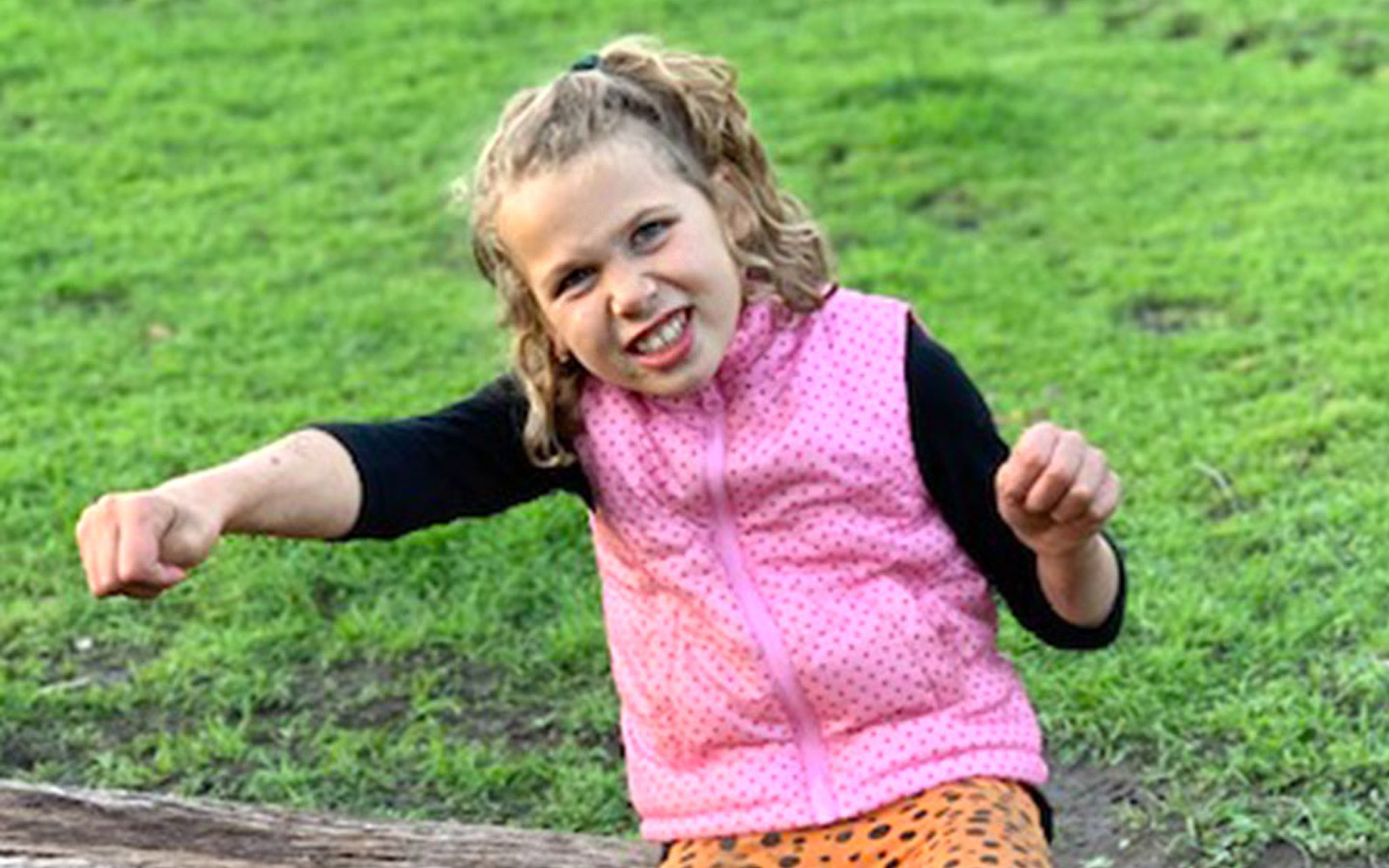 Laila has now progressed to custom fiber AFOs, which are much more dynamic and let her use all the ankle range of motion. She has a complex foot and ankle alignment, so the AFOs Laila wears  support ideal foot and ankle alignment which optimises her walking, running and balance.
"Laila has progressed amazingly well, especially since getting the new carbon fibre orthotics and she also has a little inner sole that she can wear with sneakers", says Sally, Laila's mum.
"Her mobility, endurance and strength have developed remarkably and Laila has been working really hard on just being able to run around and be a kid."
Laila's orthotics have helped her to avoid the need for numerous surgeries, which would have otherwise been an ongoing factor in her life.
"Laila's feet need to be closely monitored when getting new fittings, particularly when the style of the orthotics changes.  It hasn't always been smooth sailing for her, however the process has been really good with Novitatech", says Sally.
"Sometimes we need lots of visits to get things perfect and we're really lucky that Amy-Beth and Laila have a really good relationship and that Novitatech has been able to squeeze us in at short notice."
Appointments between Laila and Amy-Beth are generally different each time. Sometimes it's a casting session where Laila will have plaster applied to her feet.  At other times, it might be a return visit to fit the orthotics and pick colours.
"Laila's new custom carbon fibre 'Propulsion' orthotics are really well structured, lightweight and less bulky, allowing her to build strength in her calf muscles whilst keeping her feet in a good position," says Sally.
"Her posture is also benefitting from the orthotics and Laila is happy to wear them, which is a real deal sealer."
At home, Laila wears supportive shoes and little ankle braces, which means her strength is improving and she is able to stabilise herself. This allows her to achieve many things independently, like walking down to the chook shed without needing  a wheelchair, a walker or someone carrying her.
"The increased freedom Laila now has is incredible – being able to run around with her friends and generally keep up, plus being able to move freely from sit to stand and keeping a nice posture that's structurally in check has been a huge benefit," says Sally.
Sally has played netball for most of her life and has recently started to take Laila to Adelaide Thunderbirds games, and next year, Laila is hoping to sign-up to a local netball club and follow in her mum's footsteps on the court.
If you or a loved one feel that you would benefit from a consultation with one of our Novitatech therapists, you can speak with one of our friendly staff directly on 1300 668 482 or via email services@novita.org.au