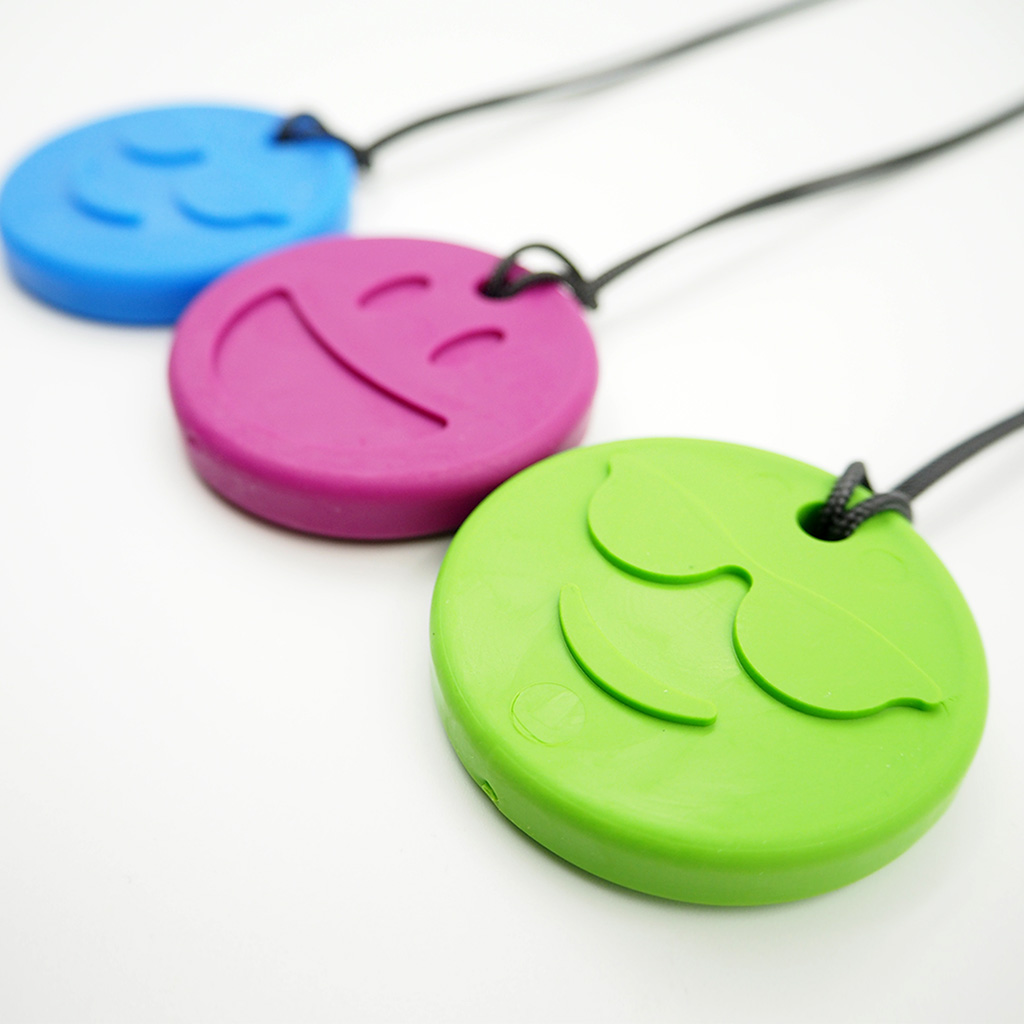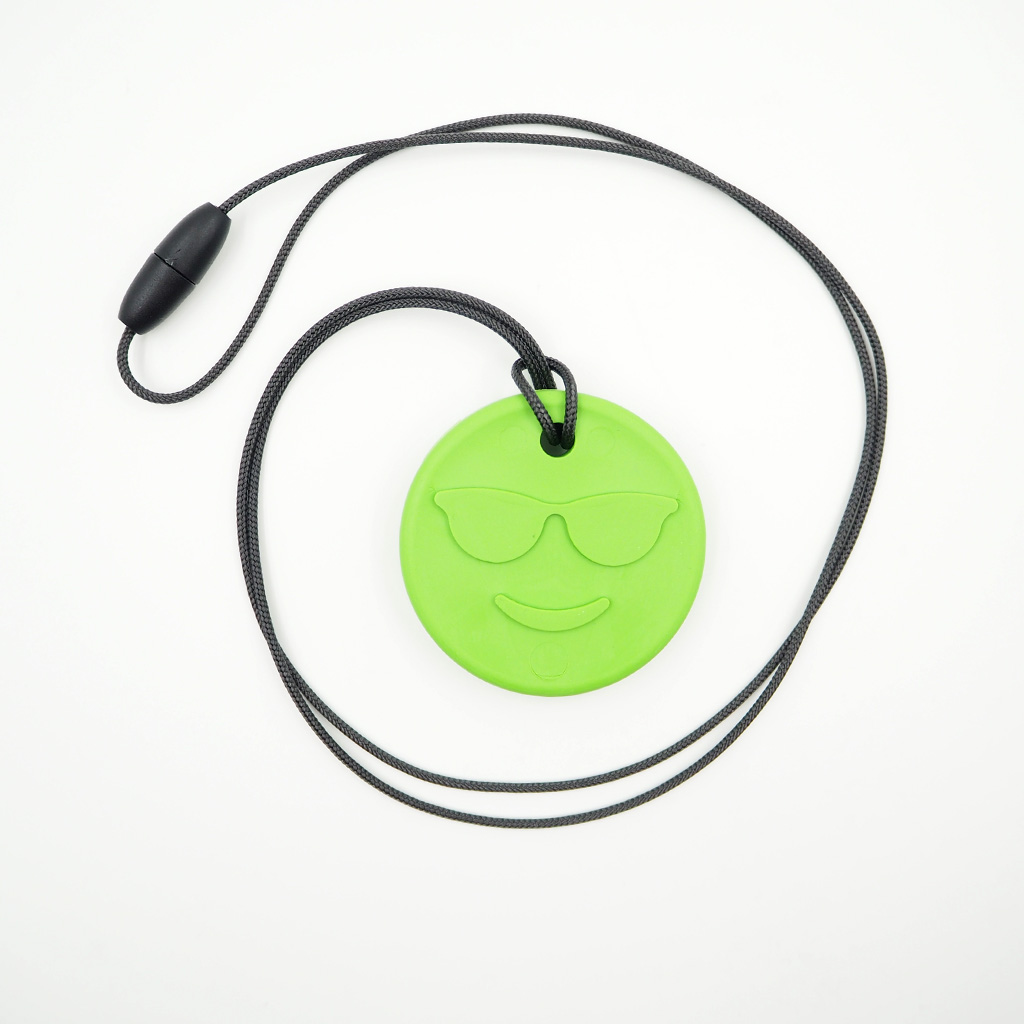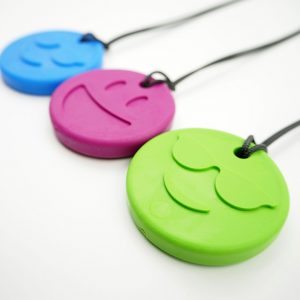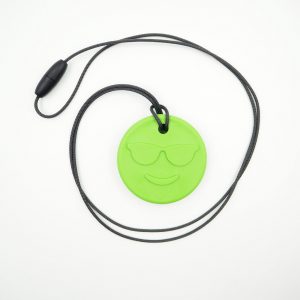 Smiley Face Chewy Necklace
$19.00
Smiley Face Necklace 'chewlry' is an innovative device designed to provide a resilient, non-food based, chewable surface for practising biting and chewing skills. Available in 3 styles – Magenta (soft), Green (standard), and Blue (firm).
Description
Smiley Face Necklace provides a resilient, non-food based, chewable surface for practising biting and chewing skills. Designed for individuals who are developing initial oral motor skills or are rehabilitating their jaw after surgery, trauma or stroke.
Intended for individual use, the Smiley Face Necklace is non-toxic, latex free and lead-free. In addition, they do not contain PVC, BPA or phthalates and are dishwasher safe.
The solid one-piece construction provides a durable and robust surface for chewing.
Approx. 5cm in diameter with 3 colour-coded options available:
Magenta – Soft
Green – Standard
Blue – Firm
You are purchasing one Smiley Face Necklace only unless specified otherwise.
Please note:
A Clinical Assessment by a qualified Speech or Occupational Therapist is recommended before purchasing. Smiley Face Necklaces are chewable but will eventually succumb to wear and tear. Check regularly for signs of damage and replace if necessary. On average, one Smiley Face Necklace should last 6-12 weeks. To be used under adult supervision. Not recommended for use with kids under 5 years old.
Warranty:
Warranty expires upon delivery. Upon delivery, inspect the device for any defects and return immediately if any are found. No warranty or exchange is offered once the device is used. Freight in returning the device is not included in the warranty.
Dimensions
Width: 5cm
Height: 3cm
Depth: 5cm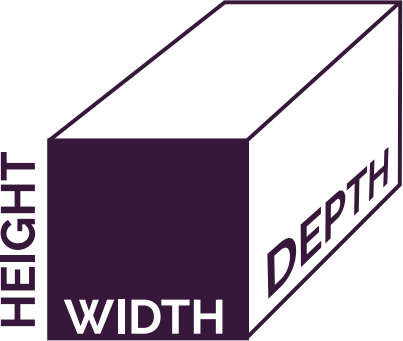 Returns
We get it, sometimes something just doesn't work for you and you want to swap it for a different type, or simply get your money back. As long as an item is still in its original condition, we accept returns, subject to a few rules, including rules under Australian Consumer Law.
Want to find out more about our Returns Policy? Visit our Shipping and Returns page and read on for more information.