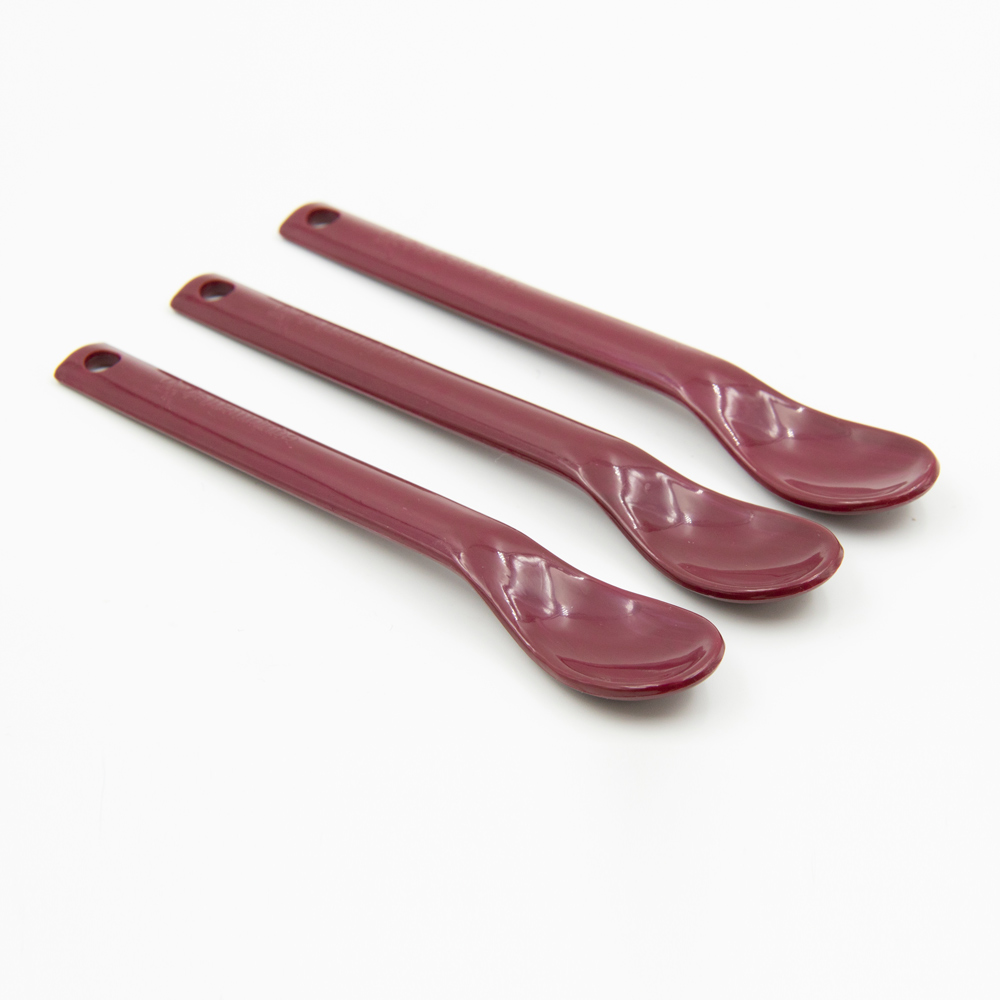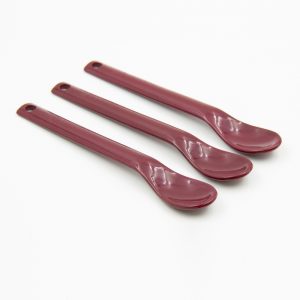 Maroon Spoons
$9.00
The Maroon Spoon is a durable, lightweight feeding spoon which is dishwasher safe.
Description
The Maroon Spoon is a durable, lightweight feeding spoon which is dishwasher safe.
Kids, teens and adults who experience difficulties feeding, such as poor lip closure, tongue, throat and oral hypersensitivity, may find it easier to eat using the Maroon Spoons.
The Maroon Spoons have a flattened bowl which helps to control food portions made of ABS plastic and is available in small or large size.
Maroon Spoons are sold in packs of 3.
Dimensions – Small Model Maroon Spoon 
• Width of Bowl 25 mm
• Length Overall 145 mm
• Length of Bowl 35 mm
Dimensions – Large Maroon Spoon
• Width of Bowl 31 mm
• Length Overall 150 mm
• Length of Bowl 40 mm
While the Maroon Spoons are very strong, it is possible to break them. They must NOT be used with persons who have a severe bit reflex. Inspect spoon before each use. Do NOT use a spoon that is cracked or shows sign of damage.
Disclaimer:
Please note that a clinical assessment by a Speech Therapist is recommended before purchasing. Users who experience eating and drinking difficulties are at high-risk for serious health issues. It is essential for a user to be in a safe posture before eating and drinking. Consult a Speech Pathologist or doctor for specific recommendations and /or a swallowing assessment. Ensure that food and drinks are prepared at the recommended consistency and temperature for the individual to ensure safe swallowing.
Warranty:
30 day warranty
Dimensions
Width: 15cm
Height: 3cm
Depth: 15cm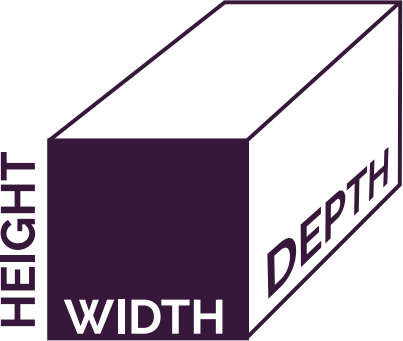 Returns
We get it, sometimes something just doesn't work for you and you want to swap it for a different type, or simply get your money back. As long as an item is still in its original condition, we accept returns, subject to a few rules, including rules under Australian Consumer Law.
Want to find out more about our Returns Policy? Visit our Shipping and Returns page and read on for more information.