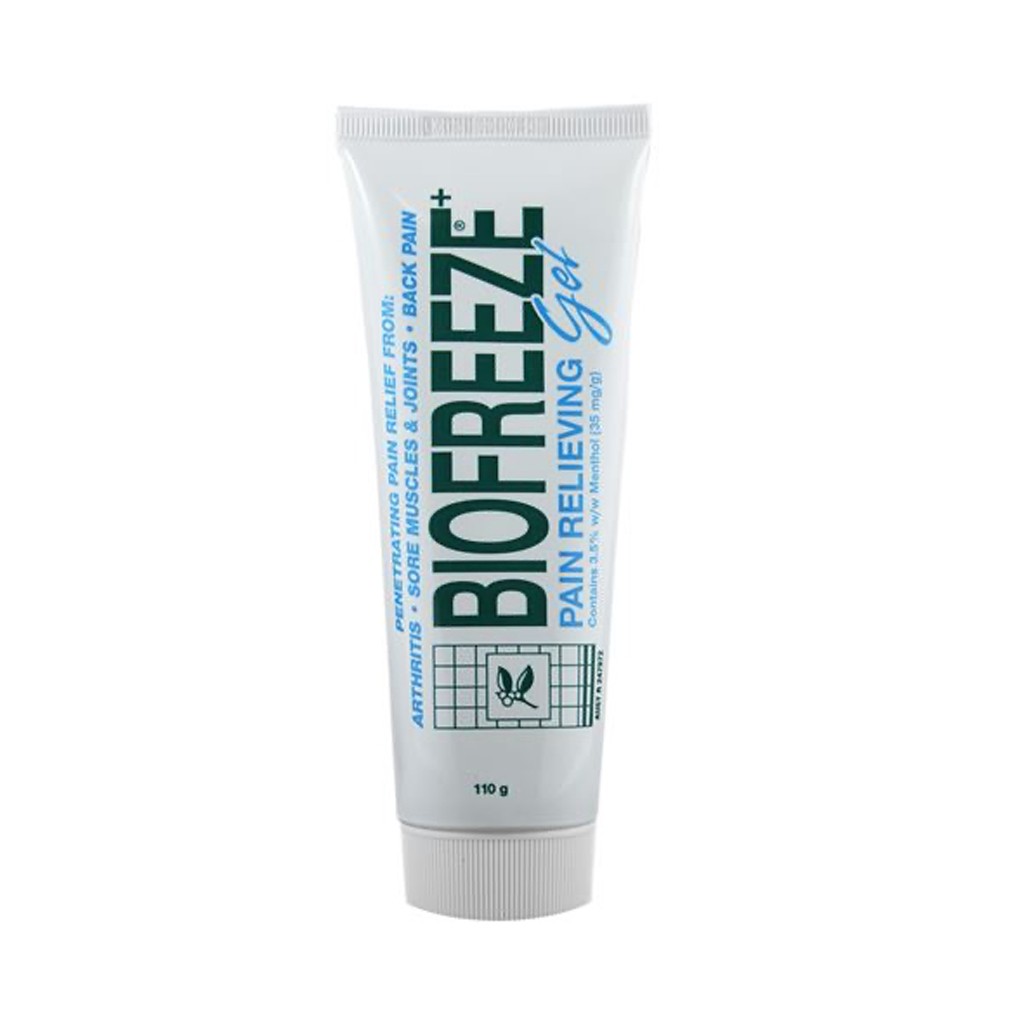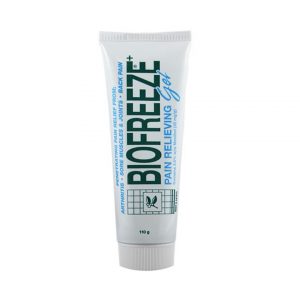 Biofreeze Pain Relieving Gel (110g)
$20.00
Temporary relief from minor aches and pains of sore muscles and joints.
Description
Biofreeze Pain Relieving Gel (110g) therapy has provided temporary relief from minor aches and pains of sore muscles and joints associated with – arthritis, backache, strains and sprains.
Fast Acting, Long Lasting, Penetrating Pain Relief. Biofreeze helps relieve pain from:
Muscle aches and spasms
Pain in waist, back, shoulder, neck, knee, hip, elbow and ankle
Arthritis and tendinitis pain
Sore muscles
Pain from injury during sports and exercise
Painful sprains, strains, bumps, pulls and bruises
Biofreeze Decreases Pain Nearly Twice as Much as Ice
Clinically proven cryotherapy made convenient. It has long been established that cold therapy, or "cryotherapy", decreases pain and reduces inflammation. Clinical studies have shown that Biofreeze decreases pain nearly twice as much as ice. It is also less likely to cause stiffness, decreased range of motion, and temporary pain and numbness that can often occur in the application of ice.
Ingredients:
Isopropyl Αlcohol, Μenthol & Herbal Extract (Ilex Paraguariensis). Camphor, Carbomer, Glycerine, Methylparaben, Propylene Glycol, Silicon Dioxide, Water, Triethanolamine, FD&C yellow #5, FD&C blue # 1.
Available in:
Tube (110g): Gel-dispensing tube is particularly well-suited for hands-on massage applications (particularly larger muscles and joints).
Dimensions
Width: 7cm
Height: 5cm
Depth: 17cm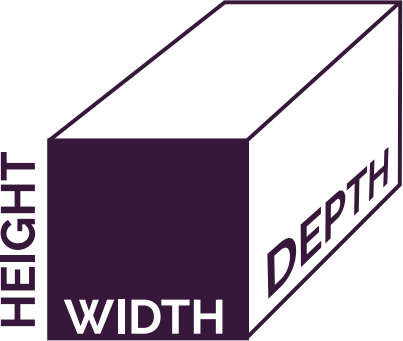 Returns
We get it, sometimes something just doesn't work for you and you want to swap it for a different type, or simply get your money back. As long as an item is still in its original condition, we accept returns, subject to a few rules, including rules under Australian Consumer Law.
Want to find out more about our Returns Policy? Visit our Shipping and Returns page and read on for more information.