Helpful Information
Novitatech supports clients with major and minor home modifications to enhance independent living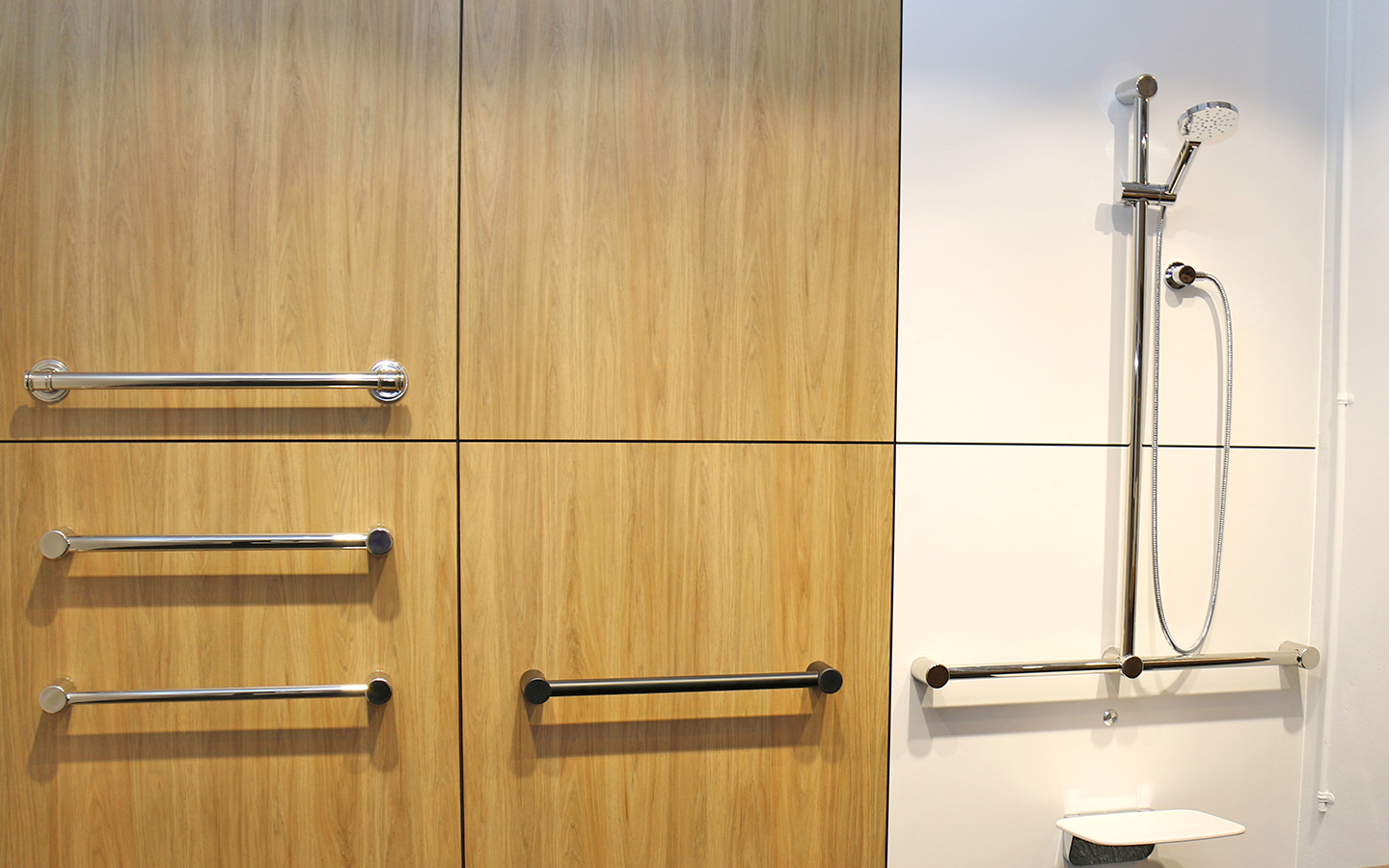 Novitatech has expanded its service offering to provide major and minor home modifications, which are providing clients with improved accessibility and functionality in order to enhance independent living.
Novitatech's Manager of Home Modification Projects, Nader Zoljalali says, "We manage and deliver major and minor home modifications in a one stop shop approach."
"We support clients all the way – from the prescription provided by the occupational therapist through to providing and supplying the goods and services that will support you and make your life easier," he says.
Novita client, 14-year-old Tanya, has been supported by Novitatech in the process of having modifications made to her family home bathroom, ensuring that the space is fully accessible.
Tanya lives with a degenerative condition known as Dejerine-Sottas syndrome, which means that home modifications have been important to ensure Tanya's independence in everyday activities such as taking a shower.
"I conducted a home visit with Tanya because her previous occupational therapist flagged that Tanya needed more support for her self-care activities," says Novita occupational therapist Naomi Dewing.
"There was a need for equipment like an adjustable height hand held shower hose mounted to a weight bearing rail to be installed into the shower, to allow Tanya to shower herself independently."
"We also decided to replace an unstable rail in the bathroom with a weight bearing rail to assist with access in and out of the bathroom.
"The approach we take is always very client centered and we are focused on enhancing independence; so we assess a number of factors, including the home environment, to ensure that we are able to support this with our modification process," says Naomi.
Tanya's mother, Gala, says the services that she receives from Novita and the home modification coordinated by Novitatech have been incredibly beneficial to Tanya's development.
"The modification in the bathroom is good for Tanya because she doesn't have strong muscles and the rails that have been put in are very helpful to her."
For larger scale projects that require a considerable amount of new funding from the NDIS, Novitatech is able to best present each client's project to help them to obtain the funding they need in a timely manner.
Novitatech's highly skilled staff will take on each home modification project and coordinate the builders, engineers, together with any council requirements, and manage therapist recommendations for accessibility and functionality.
If you would like to know more about how Novitatech can support you to enhance independence in your living environment, contact us on 1300 668 482 or you can email us: services@novita.org.au