News
New recruits for the Novitatech orthotics team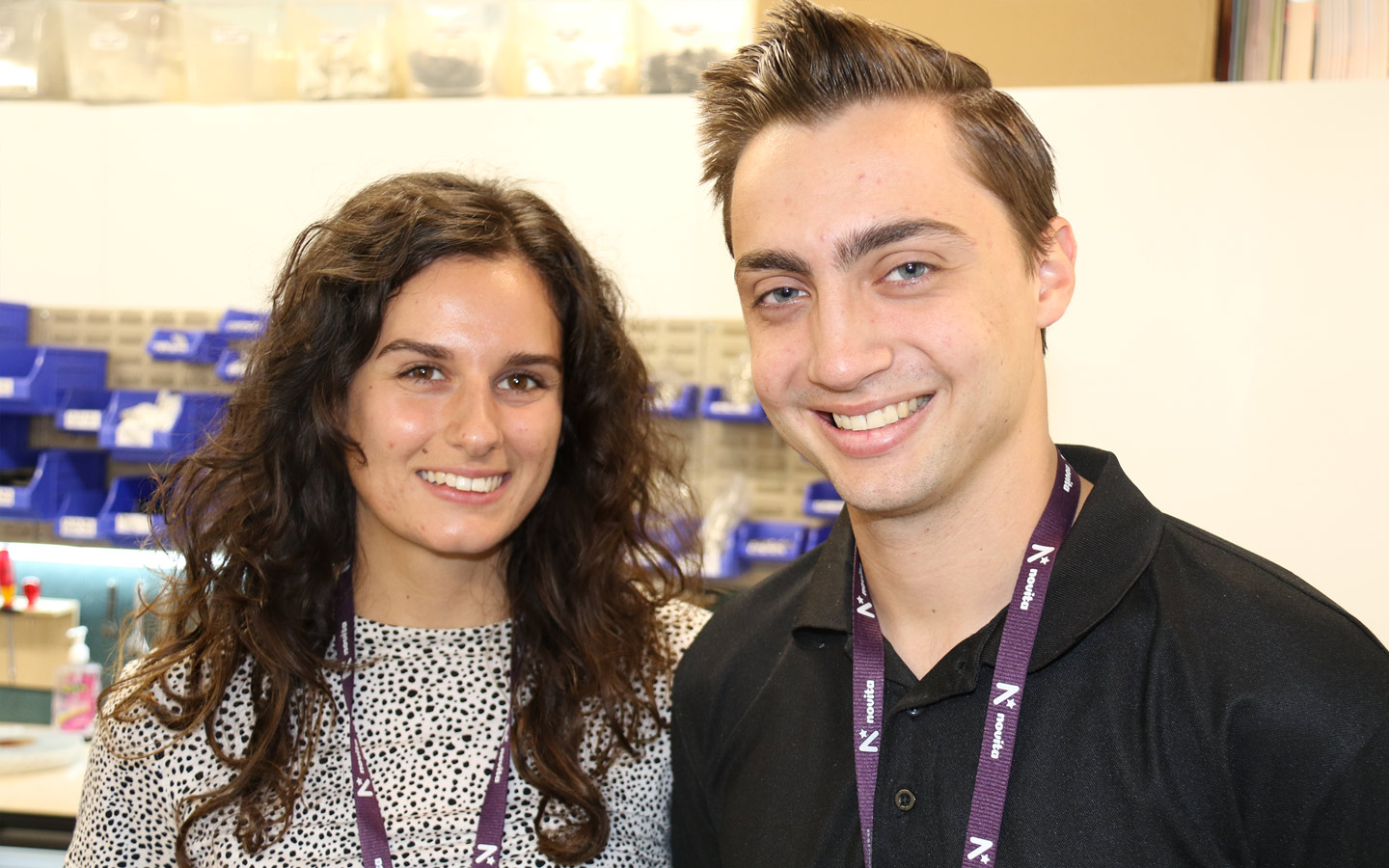 Graduate orthotists Allie Bisas and Timothy Westphal have joined the Novitatech team and are ready to support kids, young people and adults living with disability to achieve their movement goals.
Orthoses are externally fitted devices that can support and strengthen muscles and bones to enable people living with disability to improve their movement. Common examples include foot orthotics often worn in shoes, splints, and ankle-foot orthoses. Orthotics are made exactly to measure to suit each individual's needs.
Novitatech's highly-skilled orthotics team works closely with our clients, along with their families and therapists, to make sure they are receiving the best treatment and get the best outcomes.
After completing her studies in Melbourne, Allie has moved to Adelaide to join the Novitatech orthotics team.
"I always wanted to work in the health field, and I liked the impact orthotics can have on people's lives. Working as an orthotist at Novitatech allows me to get physically involved in making orthotics, as well as working in the clinic supporting our clients," says Allie.
"I did my university placement here at Novitatech, so it was nice to walk in on day one having already met the team. I was very excited about getting involved even before I graduated."
Allie – who has been discovering her new home while hiking – will also work from Novitatech's orthotics van, which travels around South Australia and Broken Hill visiting Novita's therapy hubs to provide orthotics support to our regional clients and their families.
"I really want to learn as much as possible. The team here is really great in terms of support and in terms of how we can experiment with different styles of doing things. There's a real push from the orthotics team to dive into new technologies, which is very exciting."
Tim – a keen sportsman – studied in Queensland and also did his university placement at Novitatech. Like Allie, he has moved to Adelaide to join the Novitatech orthotics team.
"I really wasn't sure what I wanted to do. I was considering engineering and business studies, but I found orthotics and I liked it. The placement here at Novitatech was very good, and I'm grateful that they offered me a job," says Tim.
"I think there will be a lot of learning in the early part of my career – a lot of learning on the job – so I'm expecting a steep learning curve. The team here is very supportive, so that's a good start."
You can learn more about Novitatech's orthotics service here.