A mobility scooter can really change everything for people who are experiencing mobility challenges and want to maintain independence in their daily life. They are simple to operate and cost-effective to run, making them a great way to get around for people who have difficulty walking, live with disability or are injured.  
A decrease in mobility, whether due to age, disability or illness, can make daily activities much harder. Activities such as shopping, getting to appointments or meeting up with friends can be made easier by using a mobility scooter.  
Mobility scooters are good for people who can only walk short distances. If you are not able to walk, then a powered wheelchair is likely to be a better choice for you.  
Mobility scooters are generally designed for use outdoors and for travel on footpaths. They are usually longer than powered wheelchairs and require more space to turn around a corner or do a "U" turn, so they may be harder to manoeuvre indoors. 
Deciding whether a motorised mobility scooter is right for you
Just as for driving a car, someone who wishes to use a mobility scooter needs to be physically and mentally capable of doing so safely. Some considerations for safe use include:
satisfactory eyesight
ability to operate the hand controls
concentration span
reaction time
sitting balance and posture
co-ordination
the consistent ability to get on and off the scooter
If you have any pre-existing medical conditions that may affect your ability to drive a mobility scooter, it is recommended that you seek advice from your doctor or healthcare professional. If a healthcare professional advises that you are not suited to a motorised mobility device, they can help you to explore other options for maintaining your independence in the community.
Choosing a scooter best suited to your needs
Here are some things to consider when choosing the scooter best suited to your needs: 
Personal needs
Think about the weight limit you require and take into consideration your height and body shape. Look at the style of handlebars that you may require to assist with any pain management if you have arthritis; this can ensure a much more comfortable ride for you. The type of suspension can be very important to support back issues. If you travel in a taxi regularly, look at scooters with tie down points. 
Portability
If you want to be able to transport the scooter, it will need to be disassembled into lightweight components so that it can be loaded into a vehicle. Portable scooters can generally carry less weight and may not be suitable for taller or larger people or for transporting loads, such as shopping. They also have low ground clearance so may be more likely to get stuck on kerbs and less stable on uneven surfaces. Scooters that do not break down into smaller pieces are generally heavier as one piece, but some people may find that option easier than assembling a pull-apart scooter. The NovitaTech team can help you decide what is best for your individual circumstances and talk you through the options.  
Storage options at home
Think about where you will store and charge the scooter; it will need to be kept under cover and out of the weather. 
Tyres
Some scooters have solid tyres and others have pneumatic tyres. Solid tyres can be beneficial for people who live in remote areas or places where there are lots of debris on footpaths such as three corner jacks; this can ensure you do not get a puncture and are not stranded somewhere. They can however make the ride a bit bumpier as you do not have the air of a pneumatic tyre that provides a smoother ride. 
Where will you be using the scooter?
Determine whether your routes will be paved, or will you be travelling on rough or uneven paths? You may need to consider a higher ground clearance, superior suspension or one of the various new features that are available on many scooters. Automatic speed reduction is standard on several scooters now which automatically slow a scooter down if you a travelling too fast when you turn. This is a real safety feature as it reduces the chance of tipping the scooter. It can offer an extra layer of safety in environments like retirement villages and on busy roads where cars can be pulling out of driveways in front of you. Also consider where you live, as living in hilly areas may require a different scooter than that required for flat areas, such as one with a bigger motor that can handle the daily wear and tear of going up and down hills. 
Public transport
Some scooters can be used on accessible public transport such as trains or buses. There are size and weight restrictions for devices that travel on public transport. It is best to check with local authorities if you intend to use the scooter on public transport to make sure the one you buy is suitable. Adelaide Metro has some useful information here. 
Carrying loads on scooters
All scooters have a safe working load set by the manufacturer. This is the combined weight of the user and anything that is being carried. Overloading the scooter can lead to breakdowns. If heavy items are carried in a basket mounted on the front of the tiller, this can cause the steering to be heavy and difficult to control. 
Distance
Scooter suppliers usually give an estimate of the distance that can be travelled on one battery charge.  Do not to rely on this, as it depends on the user's weight, the additional load that is being carried (such as shopping), and how rough or hilly the area it's being used in is. 
Using the scooter safely and effectively
Once you have found a scooter that suits you, it's a great idea to practice driving in a safe space to make sure you feel confident before going too much further. Our scooter specialists at the NovitaTech store will provide you with training to help get you started and are always there for advice down the track if you need it. 
Headlights, taillights and reflectors are generally standard features on scooters to support visibility and a visibility flag positioned at the back of the scooter is a good addition to these safety features. Some scooters offer seat belts if that helps you feel safer. 
A side mirror helps you to see behind you. It will not allow you to see everything in your environment so even if you have one, you must also look around and behind you to check for pedestrians and traffic. 
Under South Australian Law, scooter drivers are considered to be pedestrians. It is recommended that scooters are used on the footpath whenever practical. 
Customise your scooter to your needs
It is possible to customise your scooter with additional features such as: 
A holder for other mobility aids such as a walking stick or frame

 

USB charger

 

Phone holder

 

Personalised keys, for an additional layer of security

 
Talk to the NovitaTech team for more information about customising your scooter. If we don't have an item in stock, we'll organise it for you. 
NovitaTech Store
You can see a great range of scooters in the new NovitaTech Store, located at 31 Manton Street, Hindmarsh. There, you will be able to seek specialist advice on identifying the scooter that's right for you. They can assist in setting up a scooter so it's personalised to your needs and offer training and support with trialling the scooter in a safe environment. 
Here is a selection of what you will see in store: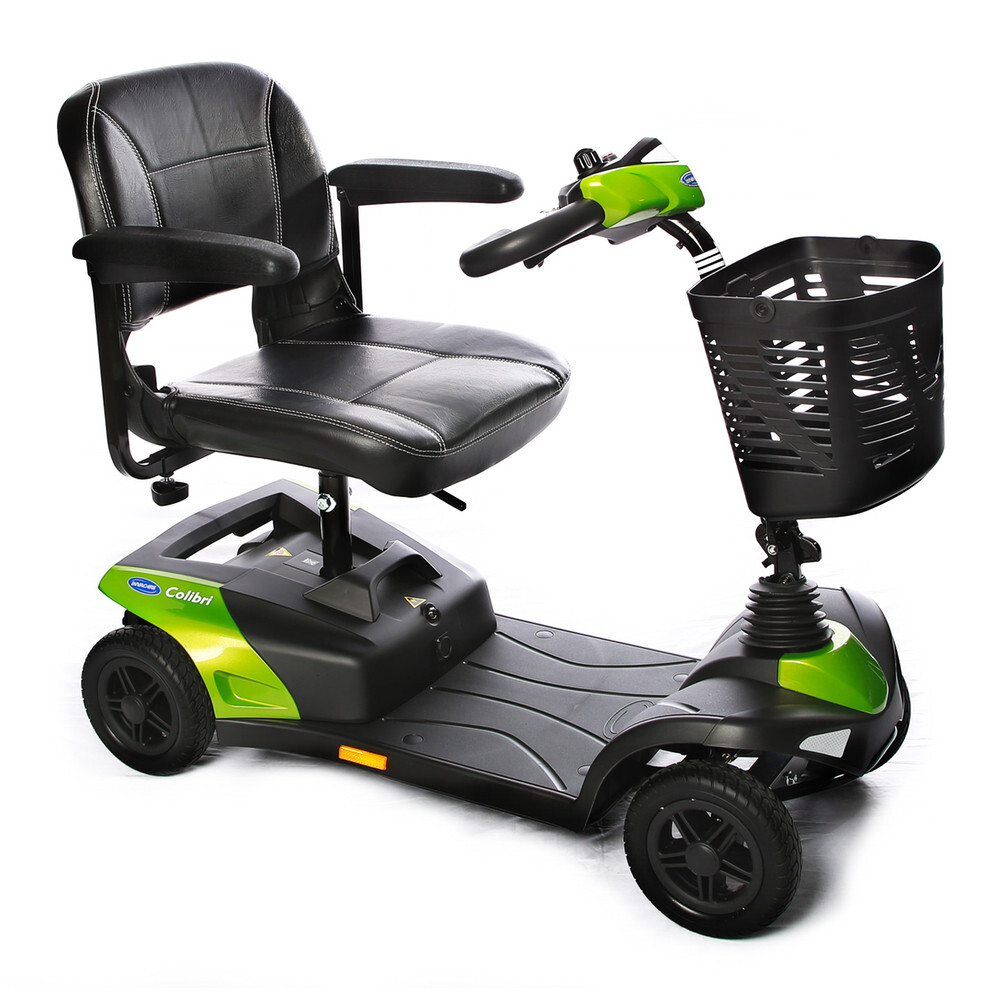 The stylish pull–apart Colibri scooter, which we believe is the best handling small scooter on the market and it comes in a wide variety of colours.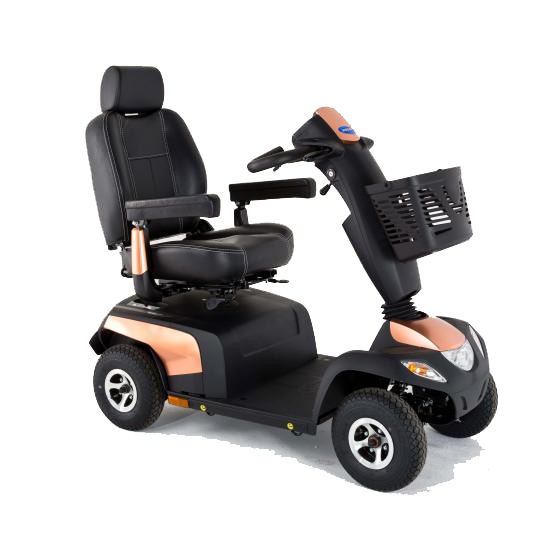 For trips where comfort and safety are important, the Pegasus Pro has enhanced battery performance, superior suspension and large 12" wheels – our customers keep saying how smooth the ride is on uneven surfaces.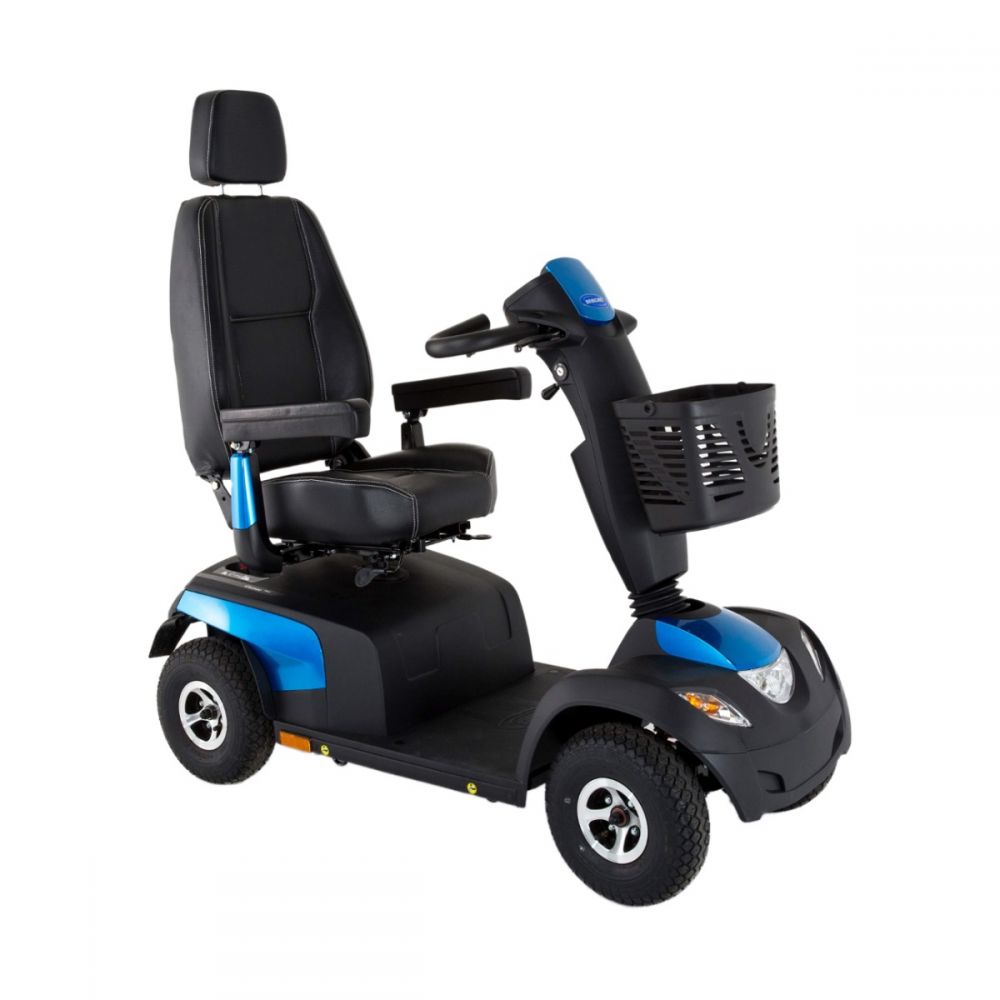 For those who want a larger scooter with a wider seat, the Comet Alpine Ultra is ideal. This bigger scooter is designed for tackling tough terrain and can climb obstacles that would usually be too difficult for traditional mobility scooters. It has a 26" wide seat with lumbar support in the form of an adjustable air cushion in the backrest to tailor to your requirements. All these features come with a safe working load of 220kgs that is supported by a superior suspension kit for a smoother ride. 
Ask the NovitaTech Store team
Contact us
There's a lot to consider when choosing the right scooter and we understand it can feel overwhelming. The NovitaTech store team are here to help answer all your queries. We even offer 15–minute free, no obligation consultations with therapists who can support you in setting up the scooter so it's personalised to your needs. Visit us in store at 31 Manton Street, Hindmarsh (opposite Coopers Stadium) or contact us on (08) 8424 6160 or enquiries@novitatech.com.au. 
Contact us