Linda MacGillivray, Allied Health Assistant, recently celebrated her 45-year milestone with Novita. Linda began her amazing career in childcare before becoming a Physio Assistant at the Queen Elizabeth Hospital. She loved the work but missed working with children so, in 1976, Linda applied to work at Novita, which was then known as the Regency Park Centre for Physically Handicapped Children. Linda began at the Centre when it first opened, two days before clients arrived. Just like the Novita Hindmarsh hub that Linda is now based at, it was a new purpose-built building, with state-of-the-art facilities to support clients.
Linda works as part of our Central Metro Therapy Team and also supports our NovitaTech Assistive Technology therapists. NovitaTech is an Assistive Technology service team who are skilled in supporting clients with the right Assistive Technology. They support kids, adults, families, and carers to select, set up and access the most appropriate Assistive Technology for mobility, communication, education and daily living.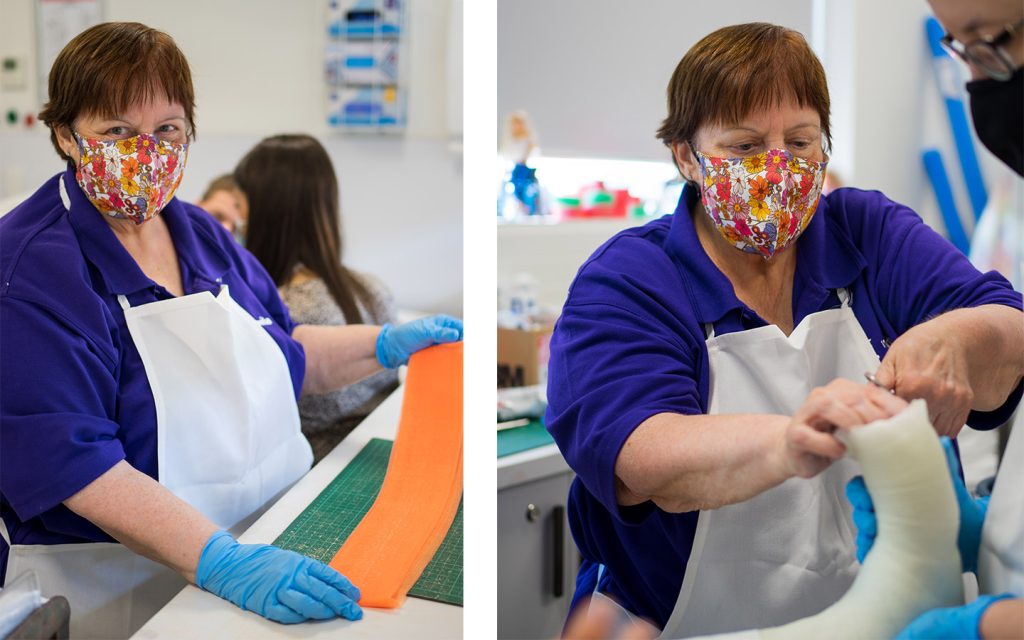 In 2008, Linda was awarded with an Order of Australia for her service to children.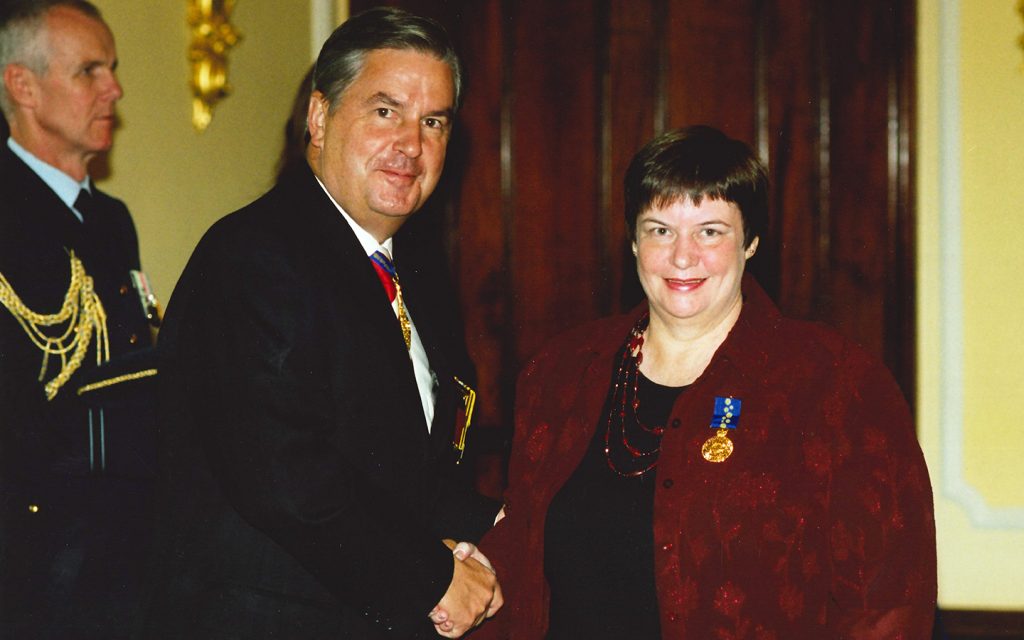 Linda was presented with her OBE by Rear Admiral the Honourable Kevin Scarce AC CSC RAN (Rtd), then Governor of South Australia and current President of Novita.
Linda has supported thousands of clients and their families over the last 45 years, including 17 year-old Thomas, who sees her each year to have casting fitted to his leg to help lengthen his muscles. Thomas' mum, Christine, says "It's hard to explain the incredibly calming effect that Linda has on us. I call it the 'Linda Effect' because any worries or stresses we are feeling before our appointments go away when we see her".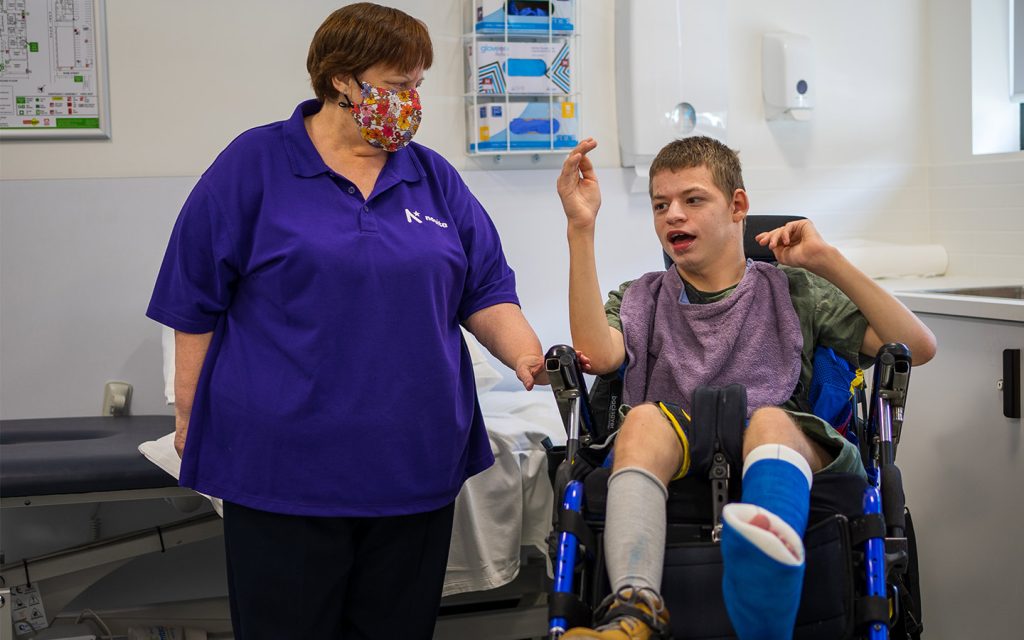 To celebrate Linda's remarkable achievement, we spoke with her about her time at Novita and how far Assistive Technology has come during that period.
Tell us about your role at Novita?
I work at the Novita Hindmarsh hub supporting therapists.  I support Physios at the casting clinics and enjoy meeting clients who come for fixed casts. My role is to apply the casting materials while the therapist correctly positions the foot and I love seeing the positive results during serial casting.  I cannot imagine how many legs I have wrapped and how many toes I have counted to check they are all comfortable during my time at Novita!
I support therapists at NovitaTech for Bike and Walker Clinics which is always great fun.  Mobility is so important and the many successes are heart-warming not only for the clients but also for the families who often shed tears of joy seeing their child move independently for the first time. These moments are gold!
Why is Novita a great place to work?
Every day is a new adventure!  I work with an amazing team of talented staff who constantly impress me.
What do you love the most about working at Novita?
I really love the clients and families I meet.  I am inspired by their abilities and enjoy seeing the improvements the clients make and the goals they reach.  The connections are important to me and I have been fortunate to know some clients over many years, through challenges and joys.  Sometimes people ask me if my work is "sad".  I tell them my work is "real."  I meet people who are sometimes struggling with the life-changing challenges of disability and the effect that has on the whole family, but I have also seen great achievements, and inspiring moments.  I can honestly say I have had moments of laughter every day of my working career, often alongside clients who are just living life and finding humour in their day.
What changes in Assistive Technology have you seen over time?
I remember when I saw the first child receive a powered wheelchair. It was actually an adult wheelchair that was padded up to fit a young girl. The Orthotists built a wooden box to sit on the side of the seat to take up the space. The child kept her handbag inside the box, with a toy, and we made cushions to fit behind her, and onto the footplates, under her dangling legs.  She was thrilled to be able to drive, but of course these days there is a wide choice of paediatric wheelchairs with customised seating made at NovitaTech, to perfectly fit a child's needs.
I remember standing clients in wooden standing frames which were a simple wooden frame with a door at the back, latched closed to hold them upright.  I would help children bolt their metal callipers into their boots to help them walk, and I laced calico back braces for kids to help their posture. Now leg splints and braces are made of lightweight materials and custom made to fit by our talented Orthotists. There is a myriad of attractive equipment available commercially and NovitaTech staff will modify all equipment to individual specifications.
Can you describe a time that you saw Assistive Technology change a client's life?
So many times! The gift of communication via technology can change a child's life, moving independently on a bike, walker or in a wheelchair opens doors to new adventures alongside their peers, and sometimes just allows kids to be rebellious and go where they choose!
What are some highlights from your time at Novita?
I have especially loved my involvement with the collaboration between Novita and Girl Guides.  When I began, I started a group of Brownies and Girl Guides that met in the school during lunchtimes on a Wednesday, where my Girl Guide name was "Blue Owl". The girls would wear their uniform to school on Wednesdays and we would meet for a Guiding program of fun, friendship and challenge.
It was great fun and the girls achieved so much together.  In 1991 and 1998 we took a contingent of Guides to Sydney for national camps and several of the girls still talk to me about the excitement of those trips.
Girl Guides SA continue to run an annual camp (Camp Amity) for Novita clients and I love being at this camp, offering special opportunities for the girls who attend.  Girls meet others living with similar disabilities and form friendships while enjoying fun activities together.  Parents enjoy a weekend of respite, free of charge, while confident their daughters are well looked after by their Girl Guide "buddies".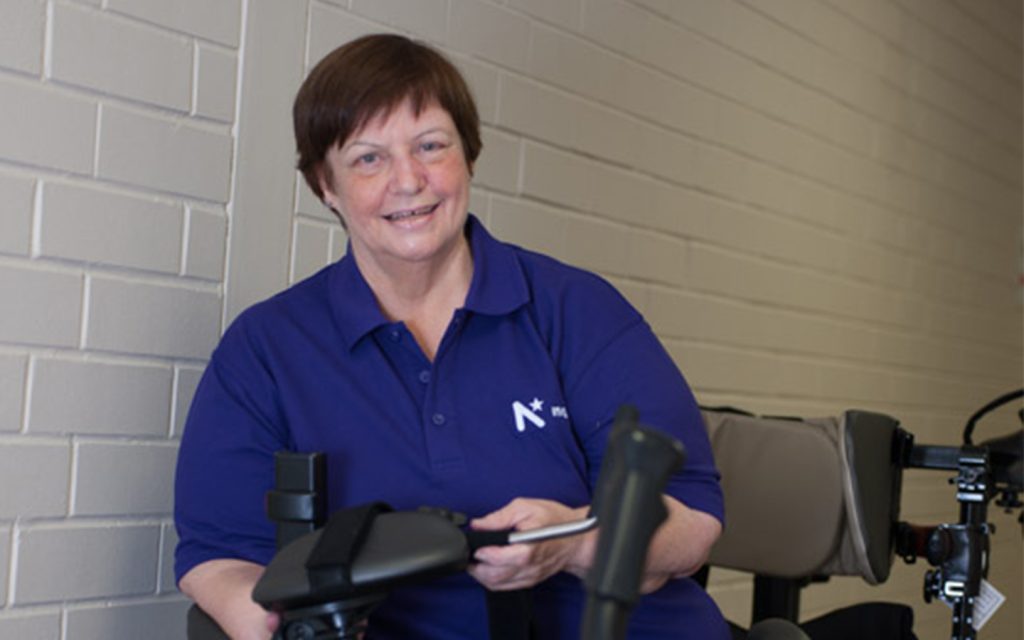 Congratulations Linda and thank you for all you have done over the last 45 years to support Novita kids to reach their goals!
Learn More
Mobility and Casting Services
If you'd like to know more, or would like to make an appointment, please call and ask about our mobility and casting services on 1300 668 482. You can also email us at services@novita.org.au or fill out an online enquiry form.
Contact Us