Blog
Visiting Novitatech's orthotics team
Orthotics can provide support for weak, tight or injured muscles and joints in the feet and legs, as well as the upper body.
6 mins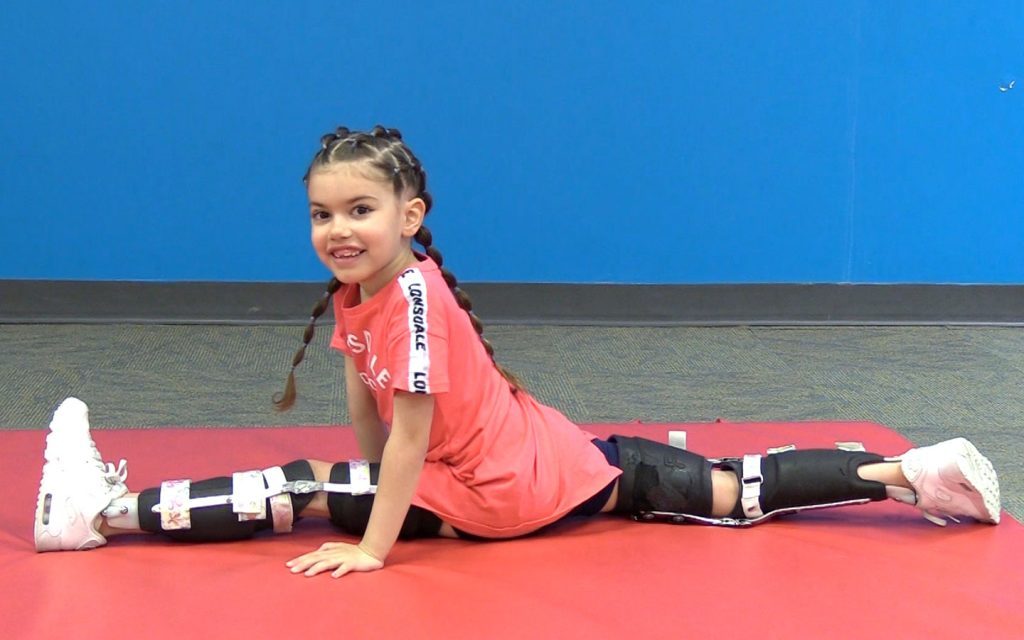 People living with disability sometimes need extra support for their muscles and bones so they can walk and move freely. Orthotics can provide support for weak, tight or injured muscles and joints in the feet and legs, as well as the upper body.
Orthotics are custom-made or pre-fabricated devices that are applied externally to provide support and protection for your muscles and joints. There are many different types of orthotics, with the most common being foot orthotics that slip into shoes to support flat feet, high arches, walking irregularities, and to relieve pain.
There are a range of reasons that you might need the support of an orthotic – painful joints, walking on your toes, body pain after moving, frequent trips and falls, difficulty standing and walking, concerns about foot position, and extra muscle and joint support when you play sport.
Orthotics can also support post-surgery rehabilitation, sports injury management, swelling control, spinal irregularities, foot pain, and osteo/rheumatoid arthritis management.
Novitatech has a fully equipped orthotics workshop and a team of experienced orthotists that can assess your needs and prescribe the right orthotics for you, then make and properly fit the devices using industry-leading technology including 3D scanning and computer-aided design.
When you visit the Novitatech orthotics team, the first thing we will do is assess your orthotic needs, in partnership with you and your therapists. We can also provide advice about how to fund them – usually through your National Disability Insurance Scheme (NDIS) plan, the Lifetime Support Authority, or other funding bodies.
Once we have identified the best orthotic options for you, our Novitatech specialists will use the latest technology and techniques to measure you for your orthotics, and then make them in our workshop.
Next is an appointment to fit your orthotics correctly. We will also arrange follow-up appointments to make sure they continue to fit correctly and are providing the support and protection you need for your muscles and joints.
Step-by-step guide to Novitatech's assessment, prescription and manufacturing process
Step 1
We receive your referral or contact, and we make a 60-minute assessment appointment with you.
Step 2
Assessment appointment – we make an assessment of your orthotics needs, including your range of motion, any previous orthotics you have used, your gait, your goals, and the range of suitable orthotics for you.
Step 3
If you're covered by the NDIS, an Assistive Technology Assessment Form will be completed, and then sent to the NDIS. (Please note – the NDIS can take anywhere from a few weeks to a few months to assess this).
Step 4
Make a casting appointment – after your NDIS funding is approved, contact us to make a casting appointment. If you are receiving funding through a different funding body, or paying out-of-pocket for your orthotics, we can discuss costs with you and help with the appropriate paperwork.
Step 5
The casting appointment – depending on the type of orthotics you need, this appointment could include wrapping your leg in casting tape, making scans, or pushing your foot into a foam box. These appointments can take up to an hour. For a casting appointment, you should wear easy to roll-up pants or skirt, bring any current orthotics, bring a book or something to distract kids undergoing casting, and bring any videos you might have of you standing or walking in orthotics.
Step 6
The fitting appointment – this is usually 2-3 weeks after your casting appointment, and it can take up to an hour, especially if this is the first time you have used orthotics.
Step 7
Review appointment – this is usually 3-6 weeks after your fitting, and every six months after that to make sure your orthotics are continuing to fit correctly and are providing you with the support that you need.
Step 8
NDIS planning review – we recommend making an appointment with us 6-8 weeks before your NDIS plan ends so that we can make an assessment of your orthotics requirements under your next plan.